15 Ex-Gays, Lesbians 'Come Out of Homosexuality' in Documentary Film by Christian Ministry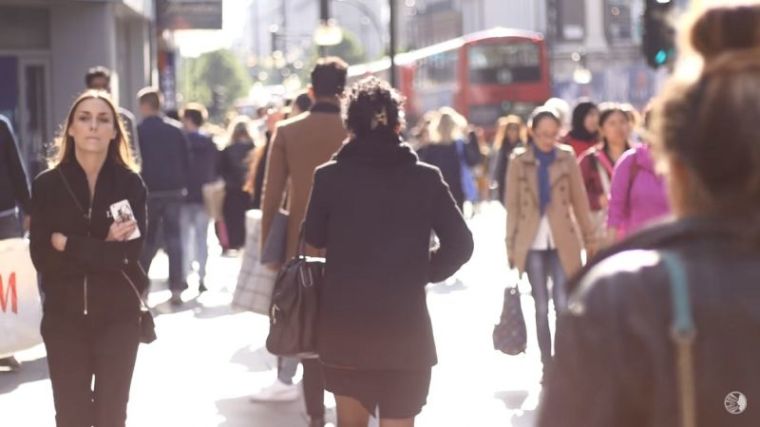 Fifteen men and women from around the world who say they are coming out of "homosexual practices" are featured in a documentary film set to be released Thursday by a U.K.-based Christian ministry.
Christian Concern said in a statement on Tuesday that "Voices of the Silenced: Experts, Evidences and Ideologies," will be screened in London and features interviews with international experts who support the ex-gay group.
"'Voices of the Silenced' challenges the closedown on debate about the value of therapeutic support undertaken in ways that are respectful of client goals and individual rights to change," the group said.
"Exposing the largely unexamined role of sexual politics and the ideological basis of renewed calls for banning therapies in some western nations, the film examines the ancient ideologies of sexuality in the Greco-Roman world, the historical influence of sexual ethics from the Judeo-Christian world and the re-emergence of pansexual humanist values in the modern era."
Core Issues Trust is the charity behind the film, with the ministry positioning that it supports "men and women with homosexual issues who voluntarily seek change in sexual preference and expression."
Core Issues says on its website that it "respects the rights of individuals who identify as 'gay' who do not seek change," and also supports the "dignity of the LGBT person."
It explains that it does not support same-sex marriage, however, but that it offers "one-to-one support for individuals voluntarily seeking to leave homosexual behaviors and feelings."
The documentary, which is being released online and in DVD in several languages, highlights the stories of 15 people, from countries across Europe and the United States, who talk about their personal experiences and explain why they are no longer gay or lesbian.
"They share them not to offer a new dogma, but because they have found pathways that have been difficult to discover, and perhaps even hidden from them," the website for the film states.
"They deserve to be celebrated and encouraged in their willingness to stand up for their own truths. Those who cannot show their faces remind us that speaking out comes with a price in our modern societies."
LGBT activist groups, such as the National Center for Lesbian Rights, strongly oppose methods they describe as "conversion therapy," claiming that much of the work is done by people "with little or no formal psychological training, operating instead from a strict religious perspective, believing homosexuality to be a sin."
Christian ministries who say that they help people seeking to leave homosexuality have insisted that such personal stories are genuine.
A Facebook video about a Christian speaker and blogger who says that she left behind her life as a lesbian to get married to her husband went viral in January and was viewed over 2.3 million times.
Emily Thomas shared in the video for Anchored North that she was "super wild" and in "serial relationships with women" during her young adult years, but began the process of leaving homosexuality after she was invited to a Bible study.
Thomas' video sparked major criticism from pro-LGBT media organizations, though Greg Sukert of Anchored North told The Christian Post in an interview that it's "incredibly dishonest and childish to dismiss someone's story and personal account as 'brainwashed' just because they disagree with the position of the individual."
Sukert told CP that Thomas "is an intelligent, thoughtful, funny, and bold woman. She has a genuine story of a life transformed by the Gospel. Anyone who dismisses her account to 'brainwashing' should be ashamed by their attempts to wrongfully silence the validity of her life experiences."
Watch a tralier for the documentary below: