150 Christian Leaders Join Congressmen in Pledging Support for Middle Eastern Churches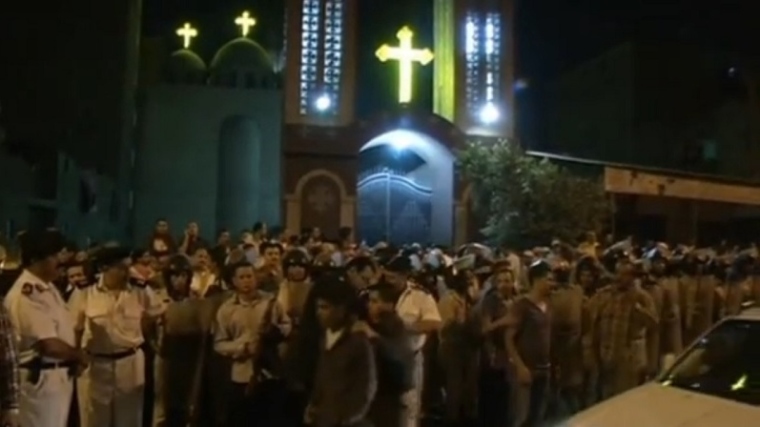 WASHINGTON – A group of about 150 Christian clergy, leaders, and Congressmen have signed a pledge to support persecuted Christians in the Middle East.
Meant as a stance of solidarity with Christians in Syria, Iraq, and Egypt, the pledge was entered into the congressional record by Rep. Frank Wolf (R-Va.) and Rep. Anna G. Eshoo (D-Calif.).
"Now facing an existential threat to their presence in the lands where Christianity has its roots, the Churches in the Middle East fear they have been largely ignored by their coreligionists in the West," reads the pledge in part.
"American religious leaders need to pray and speak with greater urgency about this human rights crisis."
Many of the signatories gathered at the Cannon House Office Building on Wednesday morning to speak about the ongoing persecution of Christians in the Middle East.
Congressman Wolf, who co-chairs the bipartisan Religious Minorities in the Middle East Caucus with Rep. Eshoo, gave the opening remarks.
"I regularly meet with beleaguered Christians from this part of the world … In the face of this violence, Christians are leaving in droves," stated Wolf.
"The resounding theme that emerges is quite simply a plea for solidarity, and an appeal for help. Where is the West they wonder?"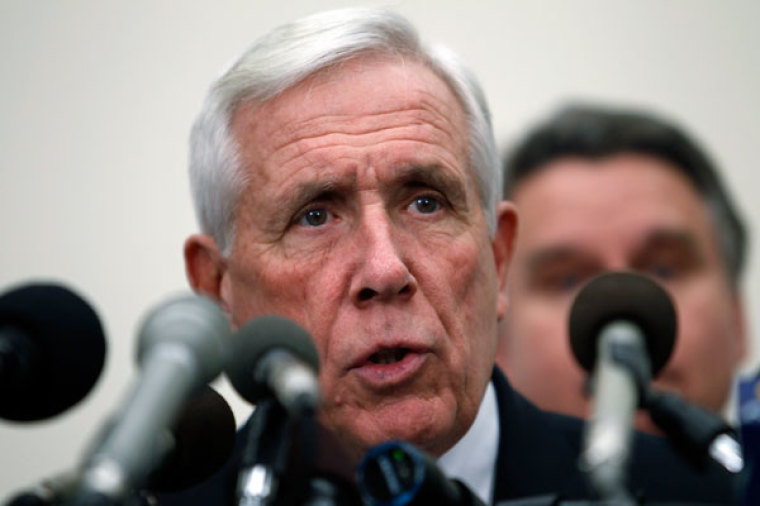 In an interview with The Christian Post, Wolf called the pledge "the beginning" of "all the different denominations" coming together to tackle this issue.
Wolf has sponsored legislation to create a Special Envoy on Middle East Religious Minorities, which has passed the U.S. House of Representatives, only to stall in the US Senate.
"Hopefully it will break away the hold that is in the Senate so that we can pass the bill in the Senate," said Wolf to CP.
"Every person running for office, Republican or Democrat, really ought to be able to say what are they going to do to help out with regard to the persecuted church."
Slated to retire from Congress this year, Wolf also told CP that he believes "there'll be many" to fill his shoes on this issue in Congress and that he will continue to pursue the issue after retirement.
In recent years, political and social upheavals in the Middle East have led to a surge in the persecution of Christians and other religious minorities in predominantly Muslim nations.
Various human rights groups have pointed to the increasing number of Christian refugees leaving the Middle East, many from communities that have existed since the days of the Roman Empire.
Nations like Egypt, Iraq, and Syria have seen their Christian populations plummet amid the outbreak of violence from Islamic extremists.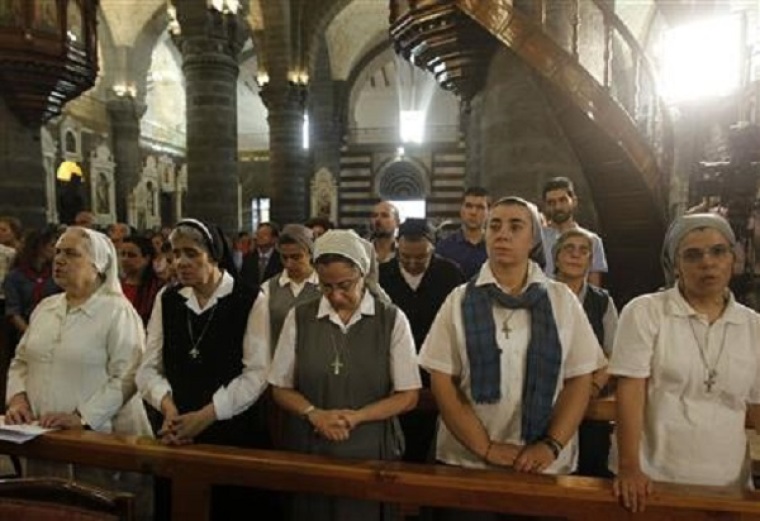 The signers and speakers included representatives from the Orthodox Church, Roman Catholic Church, and assorted Protestant churches. Cardinal Donald Wuerl, Archbishop of Washington, gave remarks on the need to not be silent.
"I often ask how is it that things like this can happen? Who is it that there can be concentrated continuous, persistent acts of violence directed against groups of people?" said Wuerl.
"The answer keeps coming up. It happens because of the silence around it. It takes place because so many others are simply silent."
In addition to Wolf, Eshoo, and Wuerl providing comments, other speakers at the Cannon building included Dr. Jerry Johnson, president and CEO of the National Religious Broadcasters; His Eminence Metropolitan Methodios of Boston, Greek Orthodox Archdiocese of America; Nina Shea, director and senior scholar at the Hudson Institute Center for Religious Freedom; Rev. Canon Dr. Andrew White, chaplain at St. George Anglican Church in Baghdad; and Dr. Leith Anderson, president of the National Association of Evangelicals.
Anderson told CP that his organization was involved because "religious liberty has always been a priority for the National Association of Evangelicals."
"The first step is raising awareness and in a competitive world where there is so many things going on its such a challenge to get people's attention," said Anderson.
"I think if we can do that, then that can lead to other steps, like a special envoy, like encouraging other governments. If evangelicals raise the issue, then the government will also raise the issue."