16-Y-O ISIS Sex Slave Describes Savage Beatings, Rape of Christian Hostage Kayla Mueller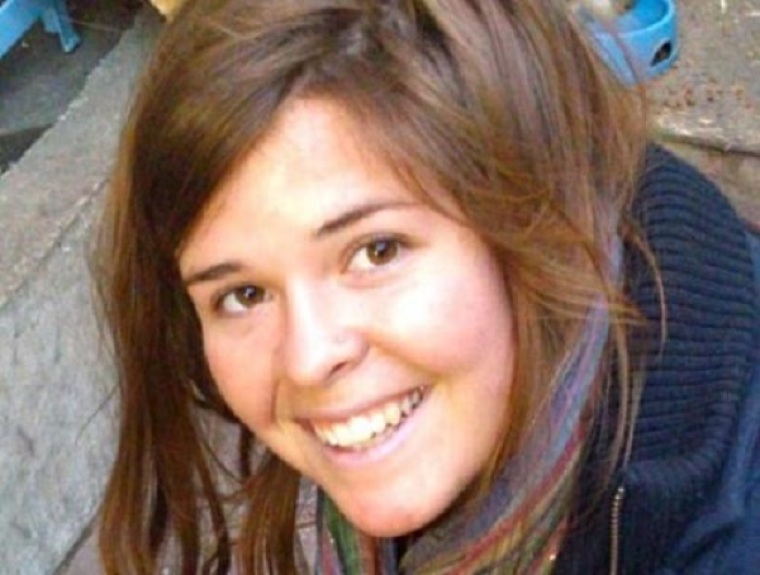 A 16-year-old Yazidi girl who was used as a slave by Islamic State terror group leader Abu bakr al-Baghdadi has described the savage beatings and rapes she and other women, including U.S. hostage Kayla Mueller, suffered at the hands of the jihadists.
The Yazidi girl, using the name Zeinat, revealed in a CNN interview that she met Mueller when both were forced to serve al-Baghdadi at his home in Raqqa, Syria.
"He treated us so badly," Zeinat said. "He would always tell us: Forget your father and your brothers. We have killed them. And we have married off your mothers and sisters. Forget them."
She said that all the captives were forced to watch beheading videos, which IS members used to warn them about what will happen if they try to escape or refuse to convert to Islam.
In one failed attempted escape, the Yazidi girl and others with her were beaten savagely by al-Baghdadi.
"They beat us all over our bodies. We were completely black from the beating. They beat us with everything: cables, belts and wooden sticks," she added.
"(Al-Baghdadi) hit me (with a) garden hose and (a) belt. Then he slapped my face and my nose bled," she said.
As for her relationship with Mueller, Zeinat says that "she was a friend, she was like a sister to me."
The two were kept together inside a jail for several weeks, fed little, and moved around to different houses. Mueller, who was taken hostage in Syria in 2013 while doing humanitarian work, shared with Zeinat that she had been raped by al-Baghdadi.
"When Kayla came back to us (after being taken to see al-Baghdadi), we asked her, 'Why are you crying?' And Kayla told us al-Baghdadi said: 'I am going to marry you by force and you are going to be my wife. If you refuse, I will kill you.'
"Kayla told me specifically ... 'Abu Bakr al-Baghdadi raped me.' (She said he raped her) four times," the Yazidi girl added.
Zeinat tried to persuade Mueller to escape, but the American said it would be too dangerous.
"When I heard what Kayla told me, I wanted to escape. I told Kayla to escape with me, but Kayla refused. She told me about the American journalist who was beheaded, and she said, 'If I escape, they will behead me,'" she continued.
"The first time I told her I would escape, she said, 'Don't run away. If they catch you, they will surely kill you.' But I told her, 'No. I saw what Abu Bakr al-Baghdadi did to you. I saw how you suffered. I saw how much pain you were in. I will escape whatever way I can.'"
Zeinat and another friend finally managed to escape one night, and eventually reached a small village despite being shot at by IS fighters.
"He murdered people. He forced people to convert. He raped girls. He killed families, separating mothers from their children," Zeinat said of the IS leader.
"I want the world to know how evil he is."
Mueller, however, died in an airstrike that IS says was carried out by Jordan in Syria.
In February hundreds of mourners in Arizona, where Mueller was from, paid tribute to the Christian aid worker, lighting candles in her memory.
Actor and director Angelina Jolie is also using her platform to condemn the selling and raping of women and girls who are being trafficked by terrorists throughout the world.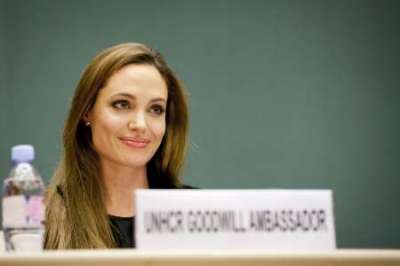 Jolie, who is a U.N. special envoy, meanwhile told a British parliamentary committee on Tuesday that the terror group's use of sexual violence as a policy shows why it's so important to tackle the problem around the world.
"The most important thing is to understand what it's not: it's not sexual, it's a violent, brutal, terrorising weapon and it is used unfortunately, everywhere," Jolie said, according to The Guardian.
"The most aggressive terrorist group in the world today knows what we know; knows that it is a very effective weapon and [is] using it as a centrepoint of their terror and their way of destroying communities and families and attacking, destroying and dehumanising."