17 States Ask US Supreme Court to Rule on Same-Sex Marriage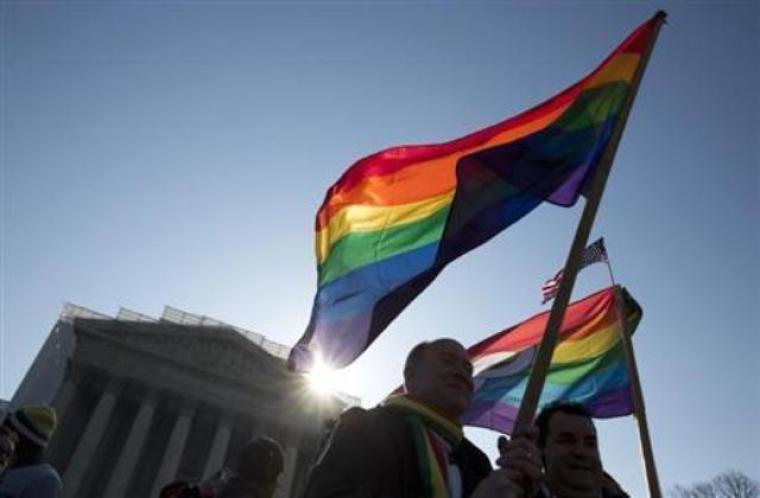 The attorneys general of 17 states, led by Colorado, have urged the U.S. Supreme Court to decide whether the U.S. Constitution includes a right to same-sex marriage. The Mormon church and a few Christian groups have also filed a friend-of-the-court brief.
"There are scores of cases requiring thousands of hours to litigate the same legal question presented in this petition," the filing by 17 states reads, asking the high court to take up the cases challenging gay marriage bans in Oklahoma and Utah, noting that 89 ongoing cases across the country challenge traditional marriage laws.
"These cases are divisive and costly, not only in terms of money and manpower, but in terms of respect for the democratic process and deliberation undertaken by millions of voters where the nature of marriage has recently been debated," adds the brief, filed Thursday. "Once resolved, the legal issues presented in the Utah and Oklahoma petitions are well positioned to provide the necessary guidance to the other states with traditional marriage laws."
The 17 states include: Colorado, Oklahoma, Alabama, Alaska, Arizona, Georgia, Idaho, Louisiana, Montana, Mississippi, Missouri, North Dakota, Nebraska, South Carolina, South Dakota, West Virginia and Wisconsin.
The Associates Press reports that The Church of Jesus Christ of Latter-day Saints and four Christian organizations have also asked the Supreme Court to settle once and for all whether states can outlaw same-sex marriage.
The friend-of-the-court brief — joined by the U.S. Conference of Catholic Bishops, the National Association of Evangelicals, the Ethics & Religious Commission of the Southern Baptist Convention and the Lutheran Church-Missouri Synod — urges the high court to hear Utah's marriage case.
"The time has come to end the divisive national debate as to whether the Constitution mandates same-sex marriage," the brief states.
"Legal uncertainty is especially burdensome for religious organizations and religious believers increasingly confronted with thorny questions," the brief adds. "Is their right to refrain from participating in, recognizing or facilitating marriages between persons of the same sex, contrary to their religious convictions, adequately shielded by the First Amendment and other legal protections? Or is further legislation needed to guard religious liberties in these and other sensitive areas?"
Federal judges in many states have struck down state amendments and laws banning same-sex marriage as unconstitutional since the U.S. Supreme Court last June squashed a key part of the federal Defense of Marriage Act, or DOMA.
Same-sex marriage is currently recognized in 19 states: California, Connecticut, Delaware, Hawaii, Illinois, Iowa, Maine, Maryland, Massachusetts, Minnesota, New Hampshire, New Jersey, New Mexico, New York, Oregon, Pennsylvania, Rhode Island, Vermont, Washington, and the District of Columbia.