18-Minute Sermons? Pastors Blast TED Inspired Advice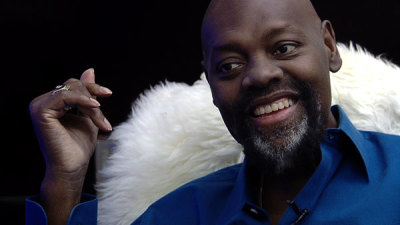 Several pastors criticized the suggestion that 18-minute sermons would be the most effective way to share the Gospel on Sunday mornings, as proposed by a seminary student inspired by TED talks.
Jeff Tatarchuck, an Andrews University seminary student and guest writer on TED, a non-profit dedicated to "Ideas Worth Spreading," suggested pastors limit their Sunday messages to 18 minutes. He argued that shorter messages would make more sermons go viral.
If "the topic is short and simple enough for people to listen and digest the information, it makes it much easier for the audience to take action, which is to share the information with others," he wrote. Making the Gospel short, simple, and shareable would greatly expand the pastor's reach, and bring more people to Christ, he said
While agreeing that they need to broadcast the Gospel as widely as possible, several pastors said that 18 minutes proves extremely insufficient for their mission in the pulpit.
Ken Hutcherson, former NFL linebacker and senior pastor of Seattle's Antioch Bible Church, told The Christian Post, "I guess we'd better make professional football games eighteen minutes – have you noticed how bored they are when the fourth quarter comes around?" Hutcherson found Tatarchuck's suggestion of 18-minute sermons laughable.
"No one can drive over eighteen minutes anywhere because their attention span drops," he quipped. Like some people's morning commute, his sermons go for about 40 to 45 minutes, "and sometimes that's too short."
Hutcherson, who has spent three years preaching through the Gospel of John, claimed that inspiration from the Holy Spirit and connecting with his audience matter a great deal more than the length of his sermon. He traced the problem back to pastors themselves, who too often make their sermons dry.
"As in the football stadium, people in church get excited by something that stimulates them," he said. To better connect with his congregation, Hutcherson said he studies the word, trusts God, and uses all of himself, "steadied up under the Holy Spirit, I turn myself loose when I get in the pulpit."
"I love TED talks," Ryan Carrell, lead pastor of Indianapolis' The Southeast Project Church, to CP Thursday, but said his focus, like Hutcherson's, isn't on brevity.
Less heavy on step-by-step exegesis, Carrell zeroes in on connecting with people, he said. He acknowledged that every week "there are churched and unchurched, Christians and not-yet-Christians, in the same room." He connects people with biblical narratives, not by holding up biblical heroes, but by linking their struggles with the struggles of his congregation – and showing how God changes everything.
Carrell emphasized that faith grows gradually, over time, in the process of sanctification. His "modern church" uses sermons as a path to relationships with his congregation. "We can do a lot of teaching on Sunday mornings, but discipleship really occurs in those community moments as people are wrestling with faith together, not staring in rows and listening to somebody preaching," he said.
Despite his church's modern style, the Indianapolis pastor said he would never limit his sermons to 18 minutes, because sometimes it takes 40 or 45 minutes to inspire his audience through scripture.
Wallace Henley, senior associate pastor of the 60,000 member Houston Second Baptist Church and columnist for CP, echoed both Hutcherson and Carrell's main points. "What happens when the Spirit of God manifests itself through the world and people are magnetically attracted to it? They want more after 18 minutes," he told CP. Also, "it would be wrong to think that we could truly disciple a person in an 18-minute time span."
Henley also emphasized the need, even in topical sermons, of setting the exegetical background for a bible passage. He said his 40-minute sermons explain the background, why the text was written, and how to apply the passage today.
He related Hutcherson's focus on teaching and Carrell's emphasis on community with the call for discipleship. "You can make a disciple, as Jesus made disciples, in the relationship and the intentional teaching ties, as modeled in the Sermon on the Mount."