'19 Kids & Counting's Duggar Family Accused of Removing Homosexual Couples' Photos From Facebook Challenge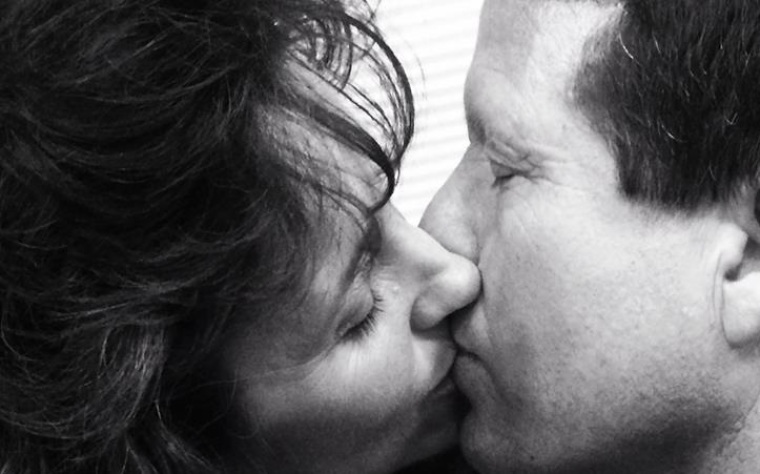 The Duggar family of "19 Kids and Counting" has come under fire for issuing a challenge to fans to post photos of themselves and their wives or husbands kissing but removing photos of homosexual couples from the page on Tuesday.
"God designed marriage to be a loving, dynamic relationship between a husband and wife for a lifetime," the Duggar Family's official Facebook page read on Nov. 10.
"God loves marriage and it is supposed to be full of love, joy, fun and romance. Marriage is where romance begins! Recently, Ben & Jessa received some criticism for posting a kissing picture. We are so grateful they waited to share their first kiss until after marriage. We've been married 30 years and are still in love! We had fun trying to duplicate Ben and Jessa's happily married kissing picture. We challenge all married couples to take a happily married picture and post it here."
At least 6,000 people responded to the challenge in some way, posting either a comment or a photo of themselves kissing. The other Duggar couples also responded: son Josh and his wife, Anna; daughter Jill and husband, Derick; and Jessa and Ben all posted photos of themselves kissing.
However, John Becker who runs The Bilerico Project, a LGBTQ blog has alleged that he and his husband's photo was deleted from the Duggar page, as were other photos of same-sex couples.
He made the allegation on Tuesday, just one day after the Duggar family issued the challenge.
"It was getting lots of likes," he wrote of the photo, "but the Duggars must not have liked it very much — they pulled it down and blocked me from posting, liking, or commenting on the page altogether."
While the Duggar family has not commented about the allegations, they are known for taking the biblical stance that marriage is between one man and woman only. They also campaigned on the "Faith Family Freedom" tour in October to promote traditional family values ahead of the midterm elections.
The Christian Post reached out to the Duggar family inquiring about the accusation, but they did not respond by press time.