'19 Kids & Counting's Jessa Duggar Wedding Planning Complete, Bride-to-Be Reveals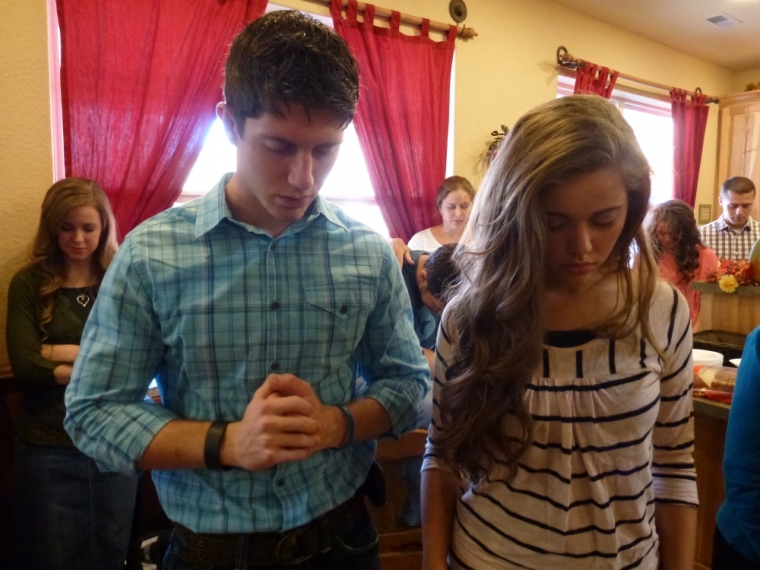 "19 Kids & Counting" star Jessa Duggar and fiancé Ben Seewald are ready to exchange vows, thanks in part to the hard work of their large families.
"I am super excited," Jessa told People. "Everybody has really been pitching in."
The soon-to-be bride and groom will stand before God and their families and friends on Nov. 1 to say "I do." They have had a short engagement and have been incredibly busy planning the wedding, but both had plenty of support and help from their families. Earlier this month, Jessa said that she was planning to save money by reusing some of the decorations from sister Jill's wedding.
In addition to planning a wedding, the couple is also enjoying spending time and soaking in advice from Jill's parents, Jim Bob and Michelle, who have been married for 30 years. Ben actually moved into a guesthouse close to the Duggar's home in order to be closer to his fiancé and make things easier with regards to wedding planning.
"We are enjoying spending the time with Jessa and Ben now," Michelle said. "She'll be doing her own thing and having her own family before long. I realize that all our lives are going to change when she gets married, and I tell her younger siblings that it will be fun in a new way."
It's been a whirlwind summer and fall for the Duggar family, as daughter Jill exchanged vows with husband Derick Dillard on June 21 and revealed her pregnancy just weeks after. The couple is happily expecting its first child in March. Soon after the wedding, Ben proposed to Jessa and moved to the Duggar residence. Now they will exchange their own vows on Nov. 1.
"I tell you it is very busy," dad Jim Bob said. "Jessa is working on all these details that she and Ben are planning. I really don't have a vision of how to put a wedding together, it is just an endless amount of details and choices. It is overwhelming, but we are excited for Ben and Jessa and how the Lord has worked in their lives."
"19 Kids & Counting" airs on TLC and will feature all of the drama leading to the wedding.