'19 Kids & Counting's Jill Duggar Shares Sonogram Video With Fans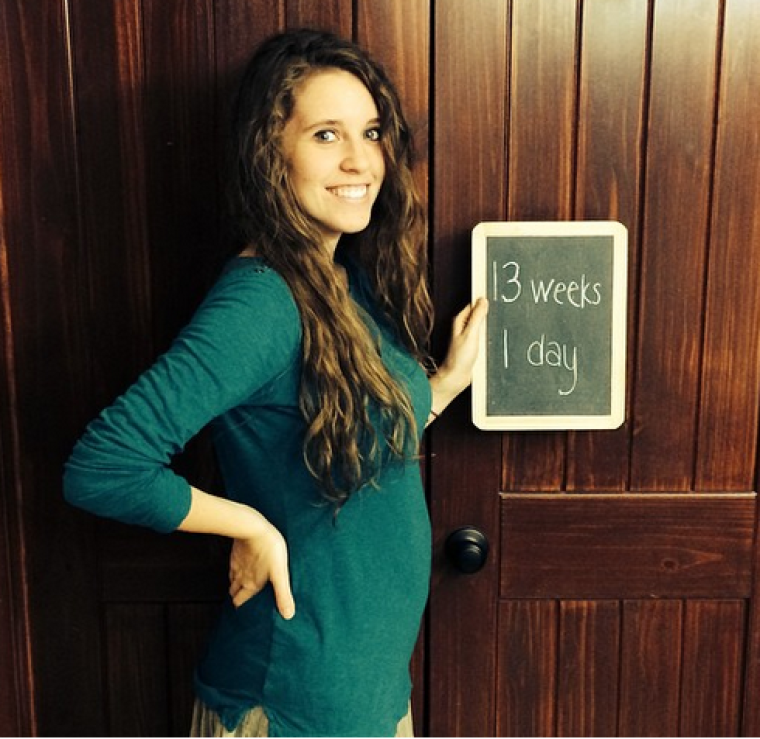 "19 Kids and Counting" stars Jill Duggar and husband Derick Dillard released a new video of Jill's sonogram on Wednesday; the couple is expecting a son in the spring.
"We just wanted to give y'all an update on how our pregnancy is going," Derick said in the video. "We're really excited, so we wanted to share that with y'all as well."
Jill is now five months along, and the reality stars have shared nearly every moment of their relationship with the public. They courted on national TV, wed in front of TLC's cameras, and even posted photos from their honeymoon online for fans. It wasn't long after that honeymoon that they revealed Jill was pregnant, and then they shared the revelation that the baby is a boy.
"It's exciting. We can't wait," Jill said. "I'm feeling some kicks now and I actually felt him move a couple of times this week. We are super excited to start our family. We're happy to have y'all along for the ride."
Jill has been busy getting the home ready for her baby boy, and the couple has also been preparing for the birth of "baby Dilly" as the expected Dillard baby is called. The two are planning for a home birth, which is not unusual for the Duggar family. Jill's brother Josh has three children with his wife Anna, and the couple had two homebirths, one with the assistance of her sister-in-laws and one with the help of a midwife.
The Duggar family is known for being "supersized," with 19 children and now three grandchildren. Jill's baby will be the fourth grandchild for Jim Bob and Michelle Duggar. They have been the focus of TLC's "19 Kids and Counting" for seven seasons, with viewers following their every move. Daughter Jessa wed husband Ben Seewald earlier this month and the couple is currently on honeymoon. They have had a more private relationship than Jill and Derick but will be the focus of the next season of the reality series.