'A day of sadness': 193 Georgia churches vote to leave United Methodist Church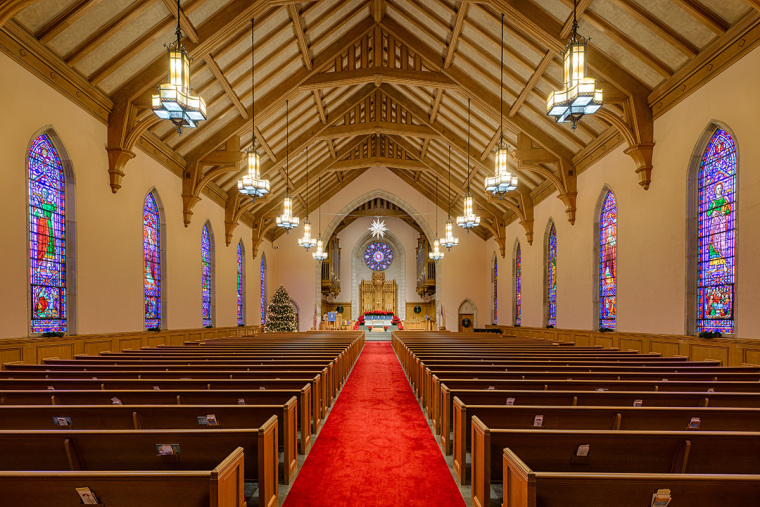 More than a third of the congregations that once belonged to a Georgia-based regional body of The United Methodist Church have disaffiliated from the denomination over its ongoing debate over homosexuality.
The UMC South Georgia Conference voted Sunday to approve the disaffiliation votes of 193 of its reported 486 member congregations, joining thousands of other congregations in the United States that have left their respective UMC regional bodies.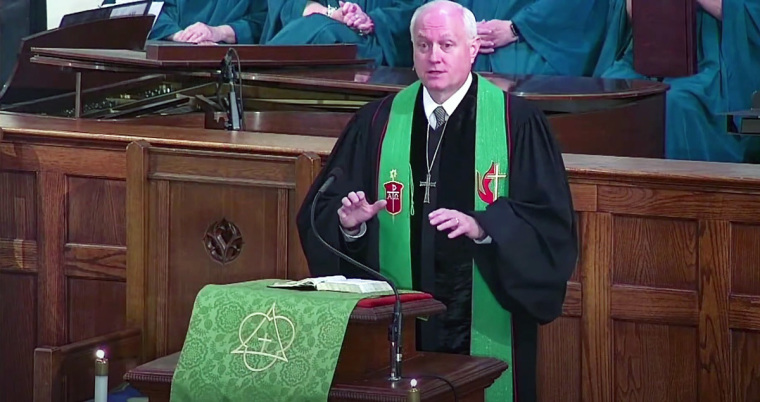 A spokesperson for the conference directed The Christian Post to a statement by SGA UMC Bishop David Graves, who called the departure of the 193 churches "a day of sadness in the life of the South Georgia Annual Conference."
"Many of these churches have dedicated clergy and laity who truly desire to serve God and their communities. We pray for these churches as they navigate ministry in a new season," stated Graves.
"I have great hope for the future of the South Georgia Conference," he added. "While we may be smaller, numbers do not tell the full story or define our ability to bear witness to the Good News of Jesus Christ. I believe we will be stronger as we focus on reaching new people with the gospel message."
The Wesleyan Covenant Association, an unofficial conservative advocacy group within the UMC, was involved in helping many churches in the South Georgia Conference discern their future with the denomination.
Scott Tucker, senior pastor of Good Shepherd Savannah and member of the executive committee of the South Georgia chapter of the WCA, told CP that he was "thankful that Bishop Graves and SGA Conference leadership preserved a fair and transparent pathway for local churches to discern their future, take congregational votes, and receive Annual Conference approval to exit."
"It seems like most churches with [an] interest in disaffiliation have already done so," Tucker speculated. "Some churches indicate they will continue to watch what the General Conference decides in 2024, and may open departure discussions later. SGA UMC has promised to keep a path to departure open after the 2024 General Conference."
When asked by CP if such departures of theologically conservative congregations weaken the WCA, Tucker responded that his organization "doesn't exist for itself."
"There are still traditional-minded laypeople and clergy remaining in the SGA UMC," he said. "We will continue to advocate for traditional teaching within the UMC, while we encourage the UMC to continue to have exit pathways for those who wish to depart, especially if the UMC moves toward changing its teachings on marriage."
For his part, Tucker belonged to the UMC until earlier this year, when his congregation, Isle of Hope UMC of Savannah, failed to get the necessary two-thirds majority vote to disaffiliate.
Tucker became part of a group of laity and staff who decided to plant Good Shepherd Savannah, a congregation affiliated with the Global Methodist Church, a recently launched denomination that serves as a theologically conservative alternative to the UMC.
Although the UMC Book of Discipline prohibits the blessing of same-sex unions and the ordination of people in same-sex romantic relationships, many theological progressives in the denomination have refused to follow or enforce the rules.
This resistance, combined with a sense that the UMC will eventually change its Book of Discipline to officially allow for same-sex marriage and openly gay, lesbian and trans-identified clergy, has led many to decide to leave the denomination.
According to statistics compiled by UM News, more than 3,500 congregations have left the UMC in recent years, with over 1,800 doing so in 2022 alone.