132 North Alabama United Methodist churches leave denomination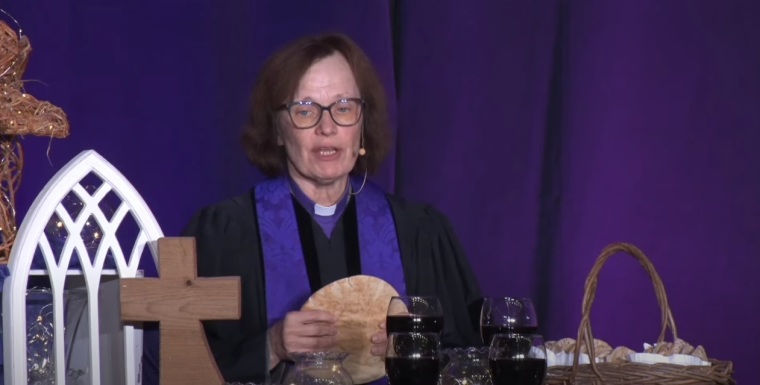 More than 130 congregations in Alabama have voted to leave the United Methodist Church, joining thousands of other churches that have left the denomination in the past few years.
The UMC North Alabama Conference voted last Thursday to approve the disaffiliation votes of 132 congregations, with the departing churches expected to join more theologically conservative Methodist denominations.
Combined with the 198 churches that left last December, the regional body has seen its number of member congregations drop by more than half, going from 635 at the start of 2022 to 305 as of last week.
In a statement released after the disaffiliation vote, the conference had an optimistic outlook on the situation, stating that it was "a time to give thanks, reflect and dream together."
"Our 305 North Alabama congregations are a connected body of faith. Just as different parts come together to form a fully functional body, so it is with the North Alabama Conference. Each of our congregations is an important part of who we are," stated the regional body. "Our prayer is that together we United Methodists can reclaim our common purpose and strengthen our connection so that all of us are reinvigorated in our calling to make disciples of Jesus Christ."
Vaughn Stafford, an elder in the North Alabama chapter of the Global Methodist Church, a recently created theologically conservative alternative to the UMC, posted an update to Facebook in which he thanked the "gracious way" conference leaders "handled the May 11th, called conference in North Alabama."
"All 132 churches were released from the UMC with one ballot. There were only 25 'no votes' out of nearly 500 total votes. This is a gracious model for other conferences to consider following," Stafford wrote.
Last December, the conference held a special session in which the regional body approved the disaffiliation votes of 198 congregations, with the number of churches in the conference dropping to 440.
North Alabama Bishop Debra Wallace-Padgett said in a statement last year that despite the large number of congregations leaving her conference, "we are hopeful about our future."
"The session was set in the context of worship as an opportunity to say goodbye well and to honor each other and God and as our witness to Christ's grace and love. We wish those departing congregations well and want them to succeed," stated Wallace-Padgett.
"We move into 2023 continuing our ministry as a Conference with almost 70 percent of our churches and members remaining United Methodist. This includes persons and congregations across the theological spectrum."
According to the most recent numbers from UM News, a little over 3,200 congregations have left the UMC since 2019, with more than 1,200 churches disaffiliating thus far this year.
The wave of departures is being driven by the UMC's ongoing debate over homosexuality, in which many theologically progressive leaders refuse to follow or enforce the denomination's prohibitions on blessing same-sex unions and ordaining noncelibate homosexuals.