CatholicVote launches $1M campaign to boycott Dodgers event honoring 'anti-Catholic' drag queens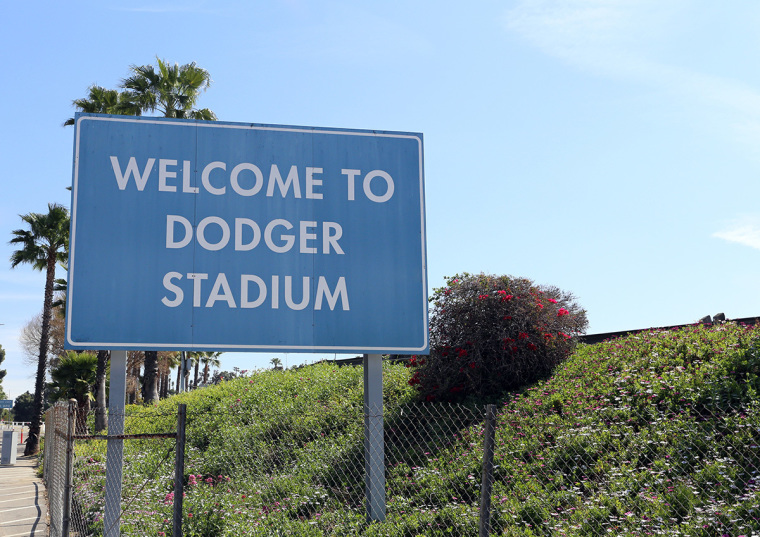 A Catholic advocacy organization has launched a $1 million ad campaign in response to the Los Angeles Dodgers' partnership with a group of drag queens and trans-identified performers that the organization considers "anti-Catholic."
In a letter to Los Angeles Dodgers Principal Owner Mark Walter and the Major League Baseball team's President and CEO Stan Kasten published last week, CatholicVote President Brian Burch announced his organization's ad campaign urging "all people of goodwill to express their opposition to your celebration of anti-Catholic bigotry and mockery."
The bigotry allegations stem from the team's plans to honor the Sisters of Perpetual Indulgence at an upcoming "Pride Night" game scheduled for June 16.
The Dodgers initially pulled back from plans to honor the group. But after meeting with representatives of the organization, the team decided to re-invite the Sisters of Perpetual Indulgence to participate in the festivities. 
"The campaign will include radio and television ads; geo-targeted digital ads aimed at fans in and around Dodger Stadium; billboards near the stadium and along major routes to the stadium, and more," Burch wrote in the letter. "It will continue throughout the 2023 season, postseason, and beyond. You have left us with no choice."
Burch believes the "Dodgers were only listening to one side," arguing that "it does not appear that you made contact with any credible Catholic organization, religious leader, or advocacy group."
"There is no place for anti-Catholic bigotry, mocking of religious sisters, or celebrating a perverse activist group whose identity is marked by blasphemy and mockery of Catholics," he added. 
In a statement shared with The Christian Post, Burch declared that "no corporation, let alone a major league baseball team, should celebrate any organization whose purpose is to mock and denigrate religious believers." 
Predicting that the MLB team would become "the 'Bud Light of baseball'" and face backlash for "their insensitivity and offense they have now caused millions of Christians," Burch noted that his letter "demands a meeting with Dodgers representatives to ensure they listen to the voices of 'everyone' — which they have pledged to do — including Catholic clergy, religious sisters, and lay faith leaders."
In the letter, Burch informed the team's leadership that their refusal to hold such a meeting thus far would result in a $1 million ad campaign against the team.
CatholicVote is raising money to pay for the ad campaign, which the advocacy group is directing at "every single Dodgers radio station and TV channel." The donation page outlines additional offensive acts committed by the activists, including a "condom savior mass," "gay bars that ridicule the Stations of the Cross" as well as "pole dancing on a crucifix."
The Sisters of Perpetual Indulgence define themselves as "a leading-edge Order of queer and trans nuns" working to "use humor and irreverent wit to expose the forces of bigotry, complacency and guilt that chain the human spirit."
In a statement posted to Facebook last week, the group celebrated the Dodgers' decision to honor them and accepted an apology given to them by team representatives. 
"We believe the apology is sincere because the Dodgers have worked for 10 years with our community and as well they have asked us to continue an ongoing relationship with them," stated the LGBT group.
"In the future, if similar pressures from outside our community arise, our two organizations will consult and assist each other in responding, alongside our colleagues at the Los Angeles LGBT Center and others from the LGBTQIA2S community, now more closely tied with the LA Dodgers than ever before."
Bishop Robert Barron of the Roman Catholic Diocese of Winona-Rochester, who formerly served as an auxiliary bishop in the Roman Catholic Archdiocese of Los Angeles, took to Twitter last week to encourage his friends in the city to "boycott the Dodgers."
Friends, it's hard to imagine anything more offensive than some of the behavior of the "Sisters of Perpetual Indulgence," which I think can only be described as an anti-Catholic hate group. pic.twitter.com/VLZP28Soab

— Bishop Robert Barron (@BishopBarron) May 25, 2023
"I'm a big baseball fan. I've even thrown out the first pitch at a Dodgers game," he said. "Anti-Catholicism is the last acceptable prejudice in America and we shouldn't tolerate it."
After the Dodgers announced that the team was holding a "Christian Faith and Family Day" on July 30, Burch described the effort as "the equivalent of putting a Band-Aid on a gaping wound" that "in no way diminishes the harm and hurt caused by their plan to honor a perverted, fake 'nun' group that exists to mock the Catholic religion." Burch decried the "public relations stunt intended to blunt the widespread national backlash that is only growing stronger." 
Statement from CatholicVote President Brian Burch: The @Dodgers' announcement today is the equivalent of putting a Band-Aid on a gaping wound and in no way diminishes the harm and hurt caused by their plan to honor a vile anti-Catholic organization. Creating a "faith and family"… https://t.co/Yq6dLMcvqW

— CatholicVote (@CatholicVote) May 26, 2023