2.5 Million Children Are Homeless in US, New Data Reveals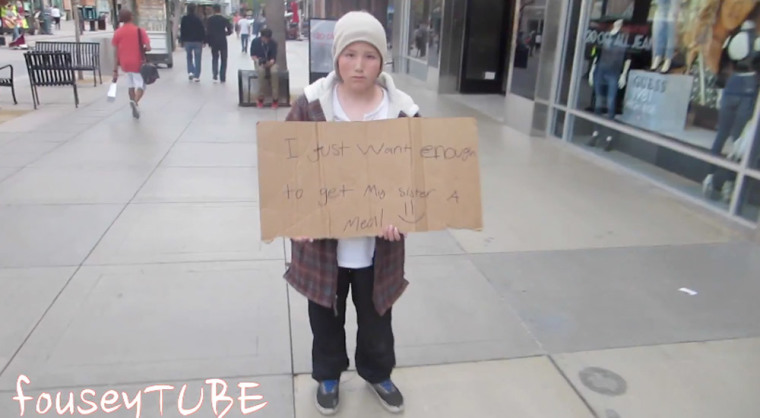 A historic number of America's youth – 2.5 million children – are homeless according to a report recently released by the National Center on Family Homelessness. These children, the report shows, are victims of a number of variables that contribute to homelessness including single motherhood, racial disparities and low household incomes.
The report, based on data compiled from the U.S. Department of Education and the Census Bureau, reveals that many of the nation's homeless children are on the verge of losing their housing, don't have a fixed residence, are living in places not designated for human beings, or are living in some kind of temporary housing. Many homeless children's circumstances are tied to problems plaguing their families.
According to the report, "Poverty rates are highest for families headed by single women, particularly if they are Black or Hispanic."
Families headed by single women in 2013 experienced poverty at a rate that was five times higher than "married-couple families," the study exposed, making them and their children more susceptible to homelessness.
The poverty rate for single-mother families in 2013 was 39.9 percent compared to 7.6 percent of married couple families. The median income for single mother-led families was $25,493 in 2012; the median for married couple families that same year was $83,455.
The report revealed that disparities between low and high income families were exacerbated by the Great Recession. Quoting a 2014 bulletin from the U.S. Federal Reserve, it found that "families at the bottom of the income distribution experienced ongoing substantial declines in average real incomes between 2010 and 2013."
Poverty rates are particularly high among African American families as nearly a quarter of black families live in poverty.
African American families also experience higher homelessness rates.
Nearly 60 percent of shelter residents are minorities with African Americans three times more likely to be homeless compared to the overall U.S. population. Black children under age 5 are 29 times more likely to end up in an emergency shelter than their white counterparts.
Homeless children are more likely to go hungry for extended periods of time, be sick more often and struggle in school. Homeless children are also susceptible to mental illness. Up to 25 percent of homeless pre-school children have mental health problems and require clinical evaluation, the study found. The rate of mental illness increases to 40 percent among school-age children.
Child homelessness particularly impacts southern states such as Alabama and Mississippi, which ranks the worst and second worst in the United States.