2 Women Convicted in the US of Financing Christian-Killing Terrorist Group in Africa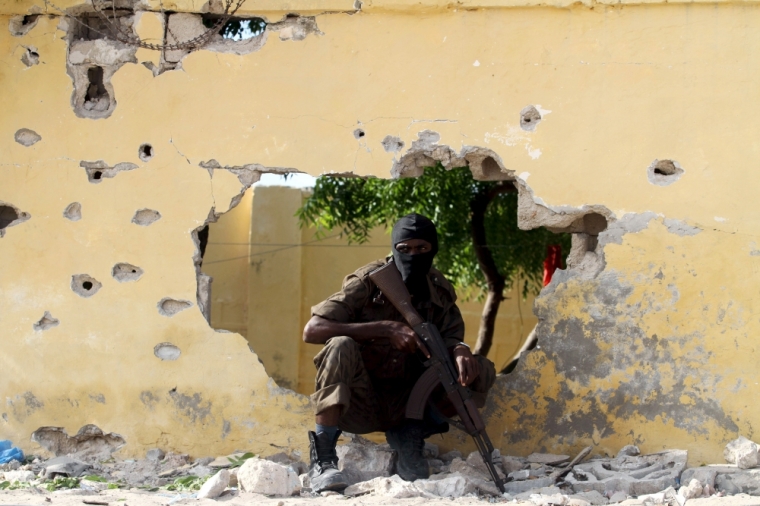 Two women living in the United States were sentenced Friday for providing material support to the al-Shabaab terror group, which has long been targeting and killing Christians in parts of Africa, the U.S. Department of Justice said.
Muna Osman Jama, 36, of Reston, Virginia, and Hinda Osman Dhirane, 46, of Kent, Washington, were sentenced to 12 years and 11 years respectively, according to a statement by the Justice Department.
Jama and Dhirane sent money to financiers of al-Shabaab in Somalia and Kenya, which they referred to respectively as the "Hargeisa side" and the "Nairobi side," according to court documents, which reveal that the two also organized what was called a "Group of Fifteen," which included women from Somalia, Kenya, Egypt, the Netherlands, Sweden, the United Kingdom, and Canada, as well as Minneapolis, Minnesota.
The "Group of Fifteen" met regularly in a private chatroom that Jama established to organize and track monthly payment of money to the "Hargeisa side," which was used to finance al-Shabaab military operations in the Golis Mountains in northern Somalia, and the "Nairobi side," which was used to fund two al-Shabaab safehouses. One of the safehouses was used by al-Shabaab to store weapons and to prepare for attacks. The other was used by the terror group fighters who had been wounded in battle.
Recorded telephone calls showed Jama and Dhirane laughing as the carnage at the Westgate Mall in Nairobi was still taking place, and they laughed also at the Boston Marathon bombing before it became known who committed the attack, the documents say.
The two were found guilty after a bench trial in front of U.S. District Judge Anthony J. Trenga on Oct. 25 last year.
Open Doors USA ranks North Korea and Somalia No. 1 and No. 2, respectively, on its World Watch List of countries where Christians face the most severe persecution. Other groups, such as Aid to the Church in Need, say persecution is so extreme in those countries that "it could scarcely get any worse."
Somalia has faced civil war and political chaos since the early 1990s, with a fragile government struggling against Islamic radical groups like al-Shabaab, which control much of the rural territories.
The nation has been among the top violators of religious freedom for decades, and has been on the World Watch List since 1993, rising in the ranks in recent years.
In March, al-Shabaab in Somalia shot to death a Christian convert and her son after breaking into their home in a town about 20 miles west of Mogadishu.
The victim, 38-year-old Suleiman Abdiwahab, and his family, who are living secretly as Christian converts from Islam, were sleeping when the perpetrators broke down their front door, entered their home and shot him, his 35-year-old wife, Faduma Osman, and his 11-year-old son, Ahmed Suleiman.
The Somali government and the African Union Mission in Somalia have been fighting to eradicate al-Shabaab for the last decade.
Christians in Kenya have also faced Islamic terror attacks in recent years, the most deadly of which was the assault on Garissa University College in April 2015.
Islamic radicals belonging to al-Shabaab massacred 150 people in total, most of them Christian students. Reports indicated that the radicals purposefully separated the Muslims from the Christians before carrying out the slaughter.