2 Martyred Christians Told Islamists 'Christ Is Their Savior;' Families Long to See Them in Heaven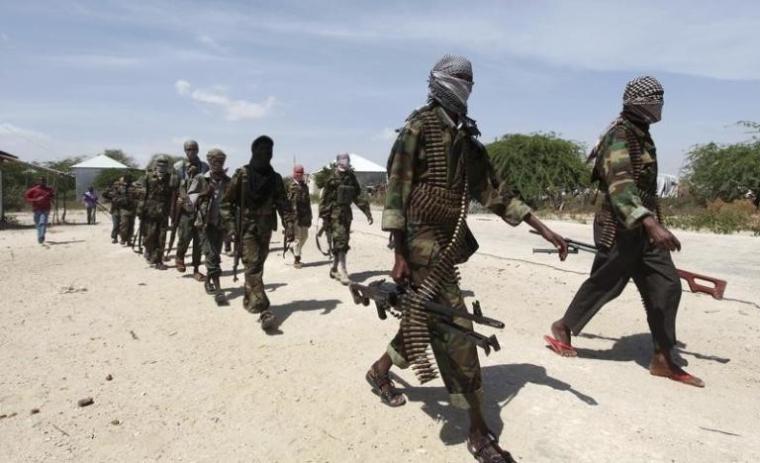 Two Christians who were murdered for their faith by Islamic radicals in Kenya apparently told the terrorists that "Christ is their savior" and that they cannot betray their faith.
International Christian Concern reported on the statements of witnesses and heartbroken families a month after the two Christians, Fredrick Ngui Ngonde and Joshua Ooko Obila, were shot dead by Somalia-based terror group al-Shabaab for refusing to recite the Islamic creed.
"The armed Somali fighters ordered all of us to [get off of] the bus and produce our identity cards. They singled out three passengers and ordered them to remain down the bus as we boarded. They asked them if they were Muslims and if they knew the Shahada and the seven verses of Suratul Fatiha. One of them recited part of the Shahada and was allowed to [return] to the bus," a witness who wasn't named told the watchdog group.
"The other two kafir men refused to obey the jihad fighters and remained adamant that Christ is their savior and they cannot deny the Christian faith. They were shot dead."
Ngonde's heartbroken wife, Penianh Mwatha, described her husband as a "caring, prayerful, and a friendly person who I hoped to spend the rest of my life with. I am still in shock. Fredrick has left me with a 2-year-old son too soon. It is painful to lose him."
"I don't know what my future will be, but I am persuaded that one day we shall see him in heaven," the tearful widow said.
Victor Oketch, Obila's brother, meanwhile argued that the other Somalis on the bus did nothing to defend the Christians when they were separated by the terrorists.
"His Somali colleagues, the driver, and the conductor, did nothing to defend him," Oketch said.
"This shows you how religious animosity is at the core of persecution in northeastern Kenya."
There have been several similar instances in the past couple of years of al-Shabaab forcing passengers off buses and separating them by religion.
One such attack in 2015 did end positively, after the Muslim passengers refused to give up the Christians, preventing a likely massacre. The act was portrayed in an Oscar-nominated movie called "Watu Wote," and was hailed by Christian leaders.
The Somali-based terror group remains one of the deadliest in Africa, however.
The radicals slaughtered 152 people in 2015 at Garissa University College, specifically killing the Christian students while sparing the Muslims.
Abdulahi Ahmed, one of the actors in "Watu Wote" who portrayed a terrorist, denounced the radical version of the faith that al-Shabaab and other such groups follow.
"It was hard acting as a terrorist, but the thing is I really wanted to spread the message that Muslims are not allowed to kill Christians and our religion doesn't teach us to kill Christians," Ahmed said at the time.
"In our Quran, we are told that our religion does not allow us to kill even an innocent ant without a reason."