2-Month-Old Baby Being Christened Dies With 11 Family Members as Church Collapses in Mexico Earthquake
2-Month-Old Baby Being Christened Dies With 11 Family Members as Church Collapses in Mexico Earthquake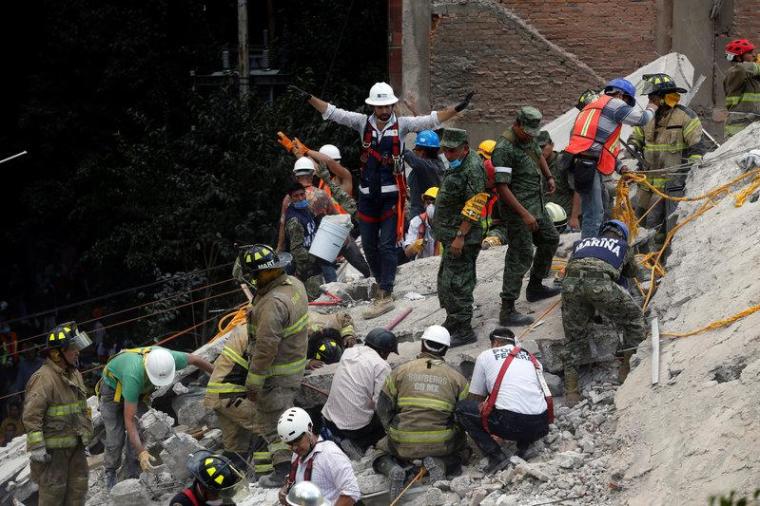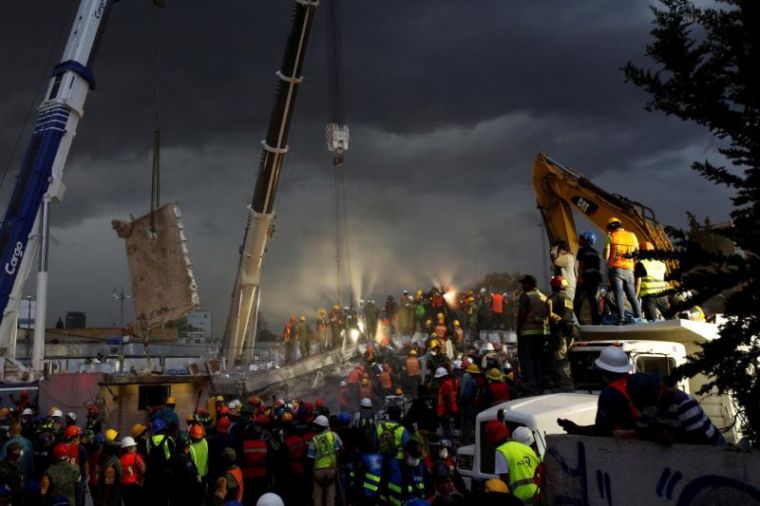 View Photos
Eleven members of a family attending the baptism of a 2-month-old girl died when a church collapsed in Atzala, Mexico, during Tuesday's magnitude–7.1 earthquake.
"It was a scene of horror, sadness with most of the people inside the church dying," priest's assistant Lorenzo Sanchez of Santiago Apostol church told The Associated Press in an interview on Thursday.
The Archdiocese of Puebla confirmed that the only survivors were the girl's father, the priest and the priest's assistant. Four minors were among the dead.
Sanchez revealed that those who managed to survive moved to the edges of the church when the roof collapsed, but the victims did not have the time to do so.
"One of the things they taught us is to stick to the firm walls of our church, which is old and its structure a bit deteriorated," he said.
While rescue workers dug through the rubble of the church searching for survivors, they found that the 11 family members had died.
As many as 230 people were killed when the earthquake struck central Mexico on Tuesday, leaving close to 40 percent of residents without power in Mexico City alone.
The tragedy has taken a number of children's lives — rescue workers said that 25 people were killed, all but four of them children, when the Escuela Enrique Rebsamen school in Mexico City collapsed during the quake.
Reuters reported on Thursday that rescue workers are continuing to search for survivors against increasing odds. Officials have not deployed heavy-lifting equipment, however, for fear of crushing survivors.
Volunteers and bystanders have joined in the rescue efforts, using cameras, motion detectors and heat-seeking equipment to search for survivors among the 52 buildings that collapsed in the capital.
President Enrique Pena Nieto declared three days of national mourning.
"Faced with the force of nature, we are all vulnerable and that is why we all unite when it comes to saving a life or helping a victim," Nieto said.
"If anything distinguishes Mexicans, it is our generosity and fraternity."
Church leaders, such as the Vatican's Pope Francis, have said that they are close to the people of Mexico following the tragedy.
"Here among you (in St Peter's Square) there are many Mexicans; the earthquake has caused casualties and material damage and in this moment of pain I express my closeness to the whole Mexican population," Francis said Wednesday.
Others, such as evangelist Franklin Graham, have also called on Christians to pray for the victims.
"Buildings were completely leveled and there is a desperate search for survivors. Nor do we know the magnitude of destruction from Hurricane Maria in Puerto Rico. It seems like over the last few weeks I keep asking you to join me in praying, again and again, for victims of storms and disasters," Graham wrote on Wednesday on Facebook.
"The Bible tells us that we should 'continue steadfastly in prayer.' We must not grow weary, but continue to take the needs of others to our Father in Heaven," he added.
"So, let's pray for our neighbors who are suffering, that God would put His loving arms around them and bring the comfort that only He can give."