McDonald's Gospelfest Features TD Jakes, Gospel Competition – PHOTOS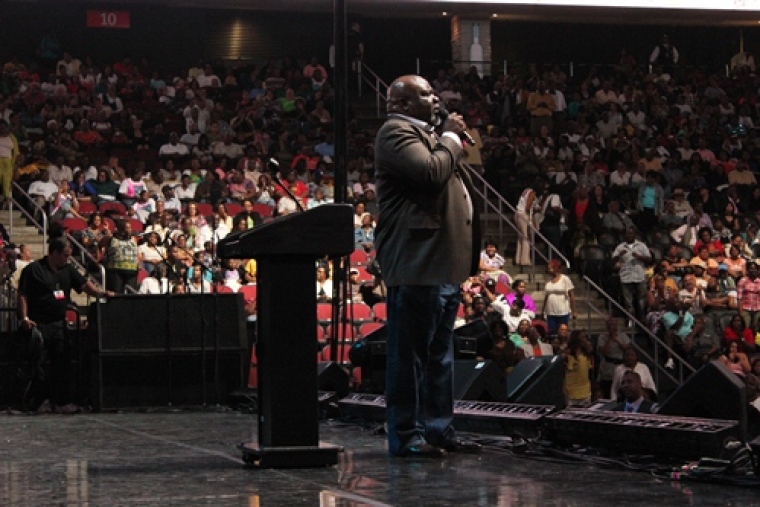 NEWARK, N.J. – Over 80 finalists competed in the 28th annual McDonald's Gospelfest event at the Prudential Center on Saturday.
More than14,000 people joined the event, the largest Gospel celebration in the New York Tri-State area.
The contestants, chosen from over 40,000 auditions, competed in various Gospel categories including, Soloists, Youth Choir, Adult Choir, Praise Dance, Step, Singing Groups, Instrumentalists and Gospel Rappers.
Winners were announced at the end of the night.
Bishop T. D. Jakes, the featured speaker for the event, preached a message on the man with the withered hand. In his rousing address, he challenged the audience to never settle for disfunction in their lives but instead allow God to "stretch" their hands in order that they may do greater things.
Gospel singers Kirk Franklin, Donnie McClurkin and James Fortune were among the stars that capped off the night with praise and worship performances.
Please check back for a final list of winners of Gospelfest.