2019 National Prayer Breakfast: 5 notable moments you may have missed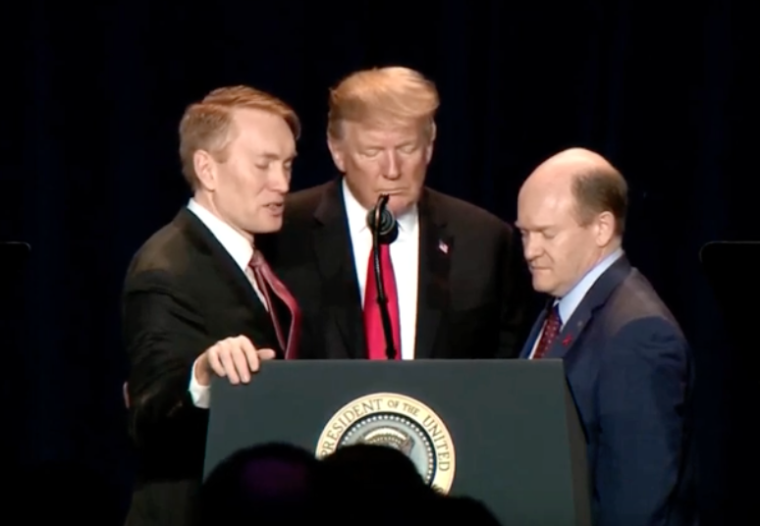 Unity amid division: Senators from opposing parties prayed over President Trump.
The breakfast was chaired by Sen. James Lankford, R-Okla., and Sen. Chris Coons, D-Del. Following remarks by Donald Trump, the two men surrounded the President and prayed over him.
"Father, thank you for the way that you do provide for us, we pray that you would pour your overwhelming blessing and wisdom on the President, on the Vice President, on his cabinet, and his team," prayed Sen. Lankford. "We pray that you would energize him, that you would give him wise counsel, and in quiet moments as he has a gap to be able to think, we pray that you would guide him in the way to go as he leads our nation.
"Give him the insight that he needs, give him joy in the task, and use him for your Kingdom's sake, and for our nation and world's sake," he continued.
"This morning we especially pray for President Trump, and we ask that your wisdom, blessing, and peace would be on his family as they serve us, and that today you would touch his heart," prayed Sen. Coons.