24 ISIS Suspects Arrested Across Europe in Wake of Belgium Anti-Terror Raid That Killed Two Gunmen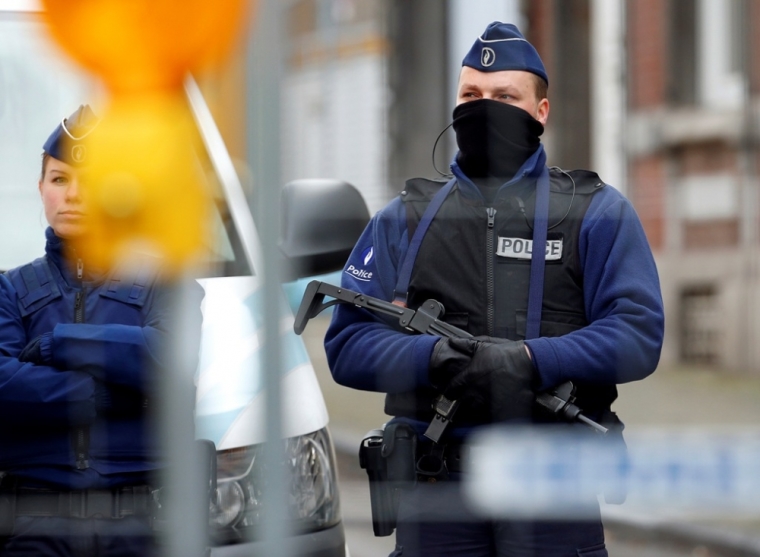 Over two dozen terror suspects believed to be connected with ISIS have been arrested across Belgium, France and Germany, officials said on Friday. Two terror suspects in the Eastern Belgium city of Verviers were killed in a counter-terror raid on Thursday, and at least 13 others were detained.
The Associated Press reported that beside the arrests in Belgium, another 14 people in total were detained in France and Germany, suspected to be members of ISIS.
Belgian federal magistrate Eric Van der Sypt revealed in a conference on Friday that the terrorists were getting ready to carry out an attack on police officers in the city. A search found that the suspects had four military-style weapons in their possession, including Kalashnikov assault rifles.
Van der Sypt revealed that the suspected terrorists were only hours away from attacking police officers.
"As soon as they thought special forces were there, they opened fire," the federal magistrate revealed.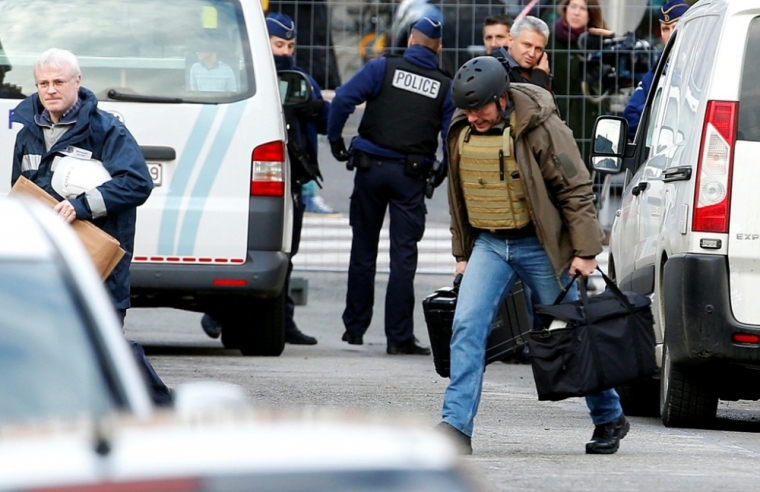 "It shows we have to be extremely careful," he added, noting that the suspects "were extremely well-armed men" equipped with automatic weapons.
In a previous announcement on Thursday following the anti-terror raid, Belgian officers said that a terror cell was operating in Verviers, comprised of fighters that had come back from fighting in Syria.
"I cannot confirm that we arrested everyone in this group," Van der Sypt said.
Anti-terror officials across Europe have been seeking people connected to Amedy Coulibaly, one of the gunmen involved in the attack in Paris last week on the offices of satirical newspaper Charlie Hebdo.
Twelve individuals arrested in France during the raids are said to be part of this operation, while a bomb threat on Friday in Paris forced the major Gare de l'Est train station to be evacuated.
Two other men were arrested on Friday morning by German police in Berlin, suspected to have been recruiting fighters to join ISIS in its war in Syria.
The anti-terror raids across Europe follow major attacks on Paris last week, where 17 people in total were killed. The Yemen branch of al-Qaida took responsibility for the attack that killed 12 people at Charlie Hebdo, deemed by some in the Islamic world to have caused offense through its drawings of the Muslim prophet Muhammad.
French President Francois Hollande met with U.S. Secretary of State John Kerry in Paris on Friday, and noted America has also faced the brunt of terrorism, referring to the 9/11 attacks.
"You've been victims yourself of an exceptional terrorist attack on Sept. 11. You know what it means for a country. ... We must find together appropriate responses," Hollande said.
The terror group is also active in Iraq, and has captured several cities across the region. France, the U.S., and a broad coalition of other allies have hit back against ISIS by conducting airstrikes on terror targets in Iraq and Syria.
There have been several reports of ISIS recruiting western foreigners to join its mission to establish an "Islamic State" in the region. Belgian authorities have said that at least 300 of its residents have gone to fight for the jihadists in Syria, and it is not known how many have returned.
Rob Wainwright, the head of the European Union's police agency Europol, estimated that between 2,500 to 5,000 terror suspects have traveled from Europe to join the fight in Iraq and Syria.
"The scale of the problem, the diffuse nature of the network, the scale of the people involved makes this extremely difficult for even very well-functioning counter-terrorist agencies such as we have in France to stop every attack," Wainwright said, according to USA Today.