28-Y-O Humanist Who Doesn't Believe in God Is Picked to Lead Christian Chaplains Helping Patients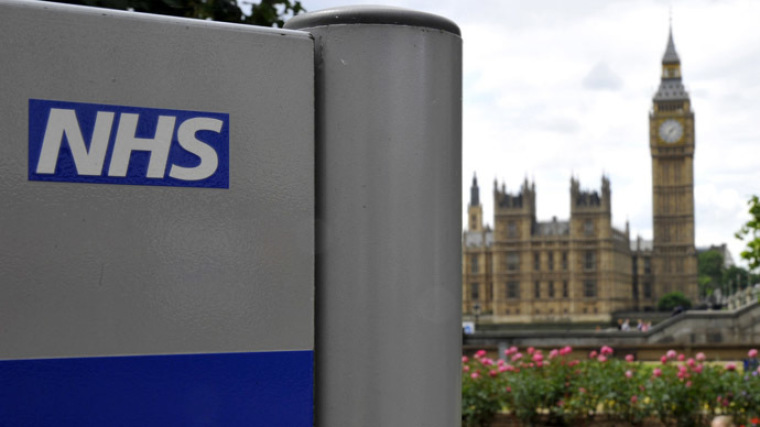 A 28-year-old humanist who says she doesn't believe in God has been appointed by the U.K.'s National Health Service to lead a team of Christian chaplains.
The Times reported on Monday that Lindsay van Dijk will lead a team of three priests at the Buckinghamshire Healthcare NHS Trust, which has prompted concern from some Christian groups.
"People of different faiths or none should be able to choose which chaplaincy service they would like. Putting a humanist in charge of the chaplaincy team shows how far we have come from the Christian roots of the NHS," said Andrea Williams, chief executive of Christian Concern.
Van Dijk has explained that she does not believe in God, but identifies as a humanist rather than specifically as an atheist or an agnostic.
Speaking about her new role leading priests from the Church of England, Baptist and evangelical denominations at Stoke Mandeville Hospital, she said: "Anyone within the chaplaincy team goes to patients to lend a listening ear, to provide spiritual and emotional support, and doesn't specifically say 'I'm from this faith' as it's not important. We're not there to proselytize our own beliefs."
She added in a separate interview with The Guardian: "A lot of people don't have an organized faith, but still have spiritual and emotional needs at difficult times. Often people are trying to make sense of their lives and the situations they find themselves in."
Van Dijk, who was born in the Netherlanders, revealed that she has not experienced opposition from Christian colleagues or patients, but "mostly curiosity."
Carolyn Morrice, the trust's chief nurse, said: "Lindsay's appointment confirms our commitment to provide a chaplaincy service with individual choice at its heart, catering to all our patients, visitors and staff regardless of faith, denomination or religion, including those who have no faith or religion."
Others, such as the Rev. Malcolm Brown, the Church of England's director of mission and public affairs, said that the chaplaincy was a "traditionally Christian concept" but argued that believers and non-believers could work together "without trespassing on each other's territory."
In January, a survey carried out by ComRes on behalf of the Christian aid agency Tearfund found that 51 percent of adults in the U.K. turn to prayer in some stage of their life. Only one-in-five, or 20 percent, were found to pray at least once a month, however.
Still, as many as one-in-five of those who described themselves as non-religious also admitted that they pray, especially at a time of personal crisis.
In February, three of the biggest evangelical Anglican groups in the nation said they would be merging to respond to the continued "rejection" of the Christian faith.
"At a time when our nation is rapidly rejecting its Christian inheritance, and the Church of England is in a crisis about its convictions and influence, there has never been a greater need for those committed to biblical truth to unite together, enabling our message to be heard with greater clarity and power," the Rev. Rob Munro, chair of Fellowship of Word and Spirit, one of the groups merging with Church Society and Reform, said at the time.