3 Foods To Make You Feel Happier And Beat Off Depression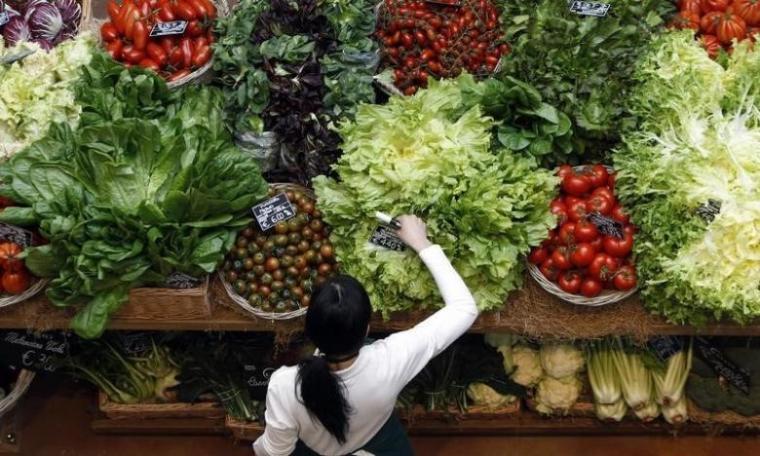 We all know that exercise and a balanced diet are keys to being healthy. But did you know healthy foods can also make you feel more happy?
That's right; the foods that you put in your body every day can have an impact on how you feel.
That's especially good to know as we head into the winter months, when the days are shorter and the nights longer.
It's easy for our mood to slide when it's cold and gloomy outside and we've hardly seen the sun. If you're prone to depression or bouts of sadness, then you might want to try making some simple changes to your diet.
Ditch the Processed Food
The first thing you should do is avoid processed foods. Did you know that studies have linked processed foods to depression?
Now, it's easy to grab a burger and fries on the go, or come home at the end of an exhausting day at work and just throw a TV dinner into the microwave.
But before you do that, stop, because the science says: this is only going to make you feel worse.
Researchers at Deakin University in Victoria, Australia, conducted a 12-week study on 67 patients suffering from moderate to severe depression. 
They analyzed two groups of sufferers – one, a control group that did not change their diets but did receive social support; and the second, a group that received dietary counseling sessions on eating a diet rich in fruits, vegetables and lean meats.
Nearly a third of the patients in the second group experienced a decrease in their depression, compared to only 8 percent in the group that only received social support.
The Mediterranean diet is rich in whole grains, fruits, veg, nuts, fish, lean red meats and olive oil, and researchers believe it is not only good for beating off depression but for boosting the immune system. It still allows you to eat lots of delicious things, so what are you waiting for, tuck in!
Eat More Fermented Foods
Did you know that studies are increasingly concluding fermented foods are natural antidepressants? It is believed that fermented foods increase levels of healthy gut bacteria, which in turn help the body deal with stress, anxiety and mood.
A recent study of over 700 students at the College of William and Mary found a link between consuming more fermented foods and beverages and lower levels of social anxiety. 
The researchers found that exercise frequency, neuroticism, and fermented food consumption 'significantly and independently predicted social anxiety.'
'Moreover, fermented food consumption also interacted with neuroticism in predicting social anxiety,' the researchers said.
'Specifically, for those high in neuroticism, higher frequency of fermented food consumption was associated with fewer symptoms of social anxiety. Taken together with previous studies, the results suggest that fermented foods that contain probiotics may have a protective effect against social anxiety symptoms for those at higher genetic risk, as indexed by trait neuroticism.
'While additional research is necessary to determine the direction of causality, these results suggest that consumption of fermented foods that contain probiotics may serve as a low-risk intervention for reducing social anxiety.'
Kombucha drinks, miso, yogurts and kimchi are also tasty fermented foods you can try out today.
Drink Green Tea
Ok it's not exactly a food, but it is an important part of the 'feel-happier' diet and it has loads of health benefits. Green tea has become something of a health fad in recent years but there are genuinely good reasons to start regularly drinking this tasty hot beverage if you haven't done so already.
Not only has it been linked to fighting cancer, it is also believed to prevent deterioration of the brain and improve mood.
Public Health Nutrition conducted an intriguing study into green tea which found that people who drank four cups every day were half as likely to feel depressed as those who were not drinking any green tea at all.