300 Groups Urge Kim Jong Un to Take These 6 Steps to Improve Human Rights in N. Korea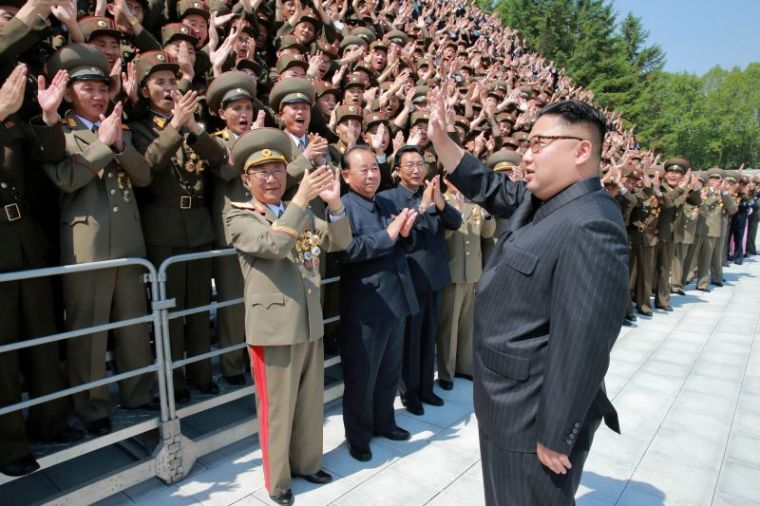 In a letter to Kim Jong Un, more than 300 human rights organizations, including top Christian persecution watchdogs, have listed the top six things the North Korean leader must do to improve his country.
Christian Solidarity Worldwide, International Christian Concerned, Amnesty International, and Human Rights Watch are among those who are urging Kim to address the "dire human rights situation" in an open letter signed by 52 organizations, representing more than 300 nongovernmental organizations from around the world.
The letter mentions North Korea's "new efforts to increase its engagement with the rest of the world," such as Kim's upcoming meeting with U.S. President Donald Trump, but says that major reforms are needed in the Pacific nation if it is to truly make progress.
At the top of the list, the groups call on North Korea to act on the United Nations' human rights recommendations.
"The DPRK has signed and ratified several human rights treaties in addition to the Convention on the Rights of the Child and the Convention on the Elimination of All Forms of Discrimination against Women (CEDAW), including the International Covenant on Civil and Political Rights the International Covenant on Economic, Social, and Cultural Rights, and the United Nations Charter itself, all of which obligate your country to cooperate with a variety of UN institutions and treaty bodies and require much more engagement from your government."
Second, the groups urge Kim to increase intentional human rights engagement.
"End the use of forced labor in infrastructure and other development projects, including the use of construction brigades (dolgyeokde), which are military-like structures, with mandatory participation for those selected for it, who are forced to work primarily on national construction projects for buildings, roads, and other public infrastructure," they state,, adding that all workers deserve to be fairly remunerated.
Kim is also being called to respond to the findings of the 2014 U.N. Commission of Inquiry, which found that his government runs political prison camps, persecutes religious believers, and targets people who try to run away from the country.
The fourth point of action highlights the need to end abuses in detentions and prisons.
"As the COI concluded, detainees and prisoners in the DPRK are routinely subject to extermination, murder, enslavement, torture, inhuman treatment, rape and other grave sexual violence, enforced disappearance, and persecution on political, religious, and gender ground," the groups state, calling for the immediate end to such abuses.
North Korea must also end its abductions and involuntary separation of families, the letter states.
"According to victim groups, families in many countries — including South Korea, Japan, the United States, China, Lebanon, Thailand, Malaysia, Singapore, and Romania — have relatives in the DPRK, including civilians, who were forcibly separated through displacement during the Korean War (1950-1953), soldiers who were imprisoned by the DPRK during the war, and persons who were abducted by DPRK agents on foreign territory, particularly in Japan and the ROK."
Finally, Kim is is being urged to prioritize his people's basic needs, and accept humanitarian aid.
The letter notes that according to UNICEF, as many as 18 million people in the country were experiencing food insecurity in December 2017, along with 200,000 children who were acutely malnourished.
"Take immediate steps to prioritize the well-being of your people by supporting or creating mechanisms to cover their basic needs, especially the most vulnerable populations, including young children, the elderly, persons with disabilities, persons in detention or prison, and pregnant and nursing women and girls," the groups urge.
Benedict Rogers, CSW's East Asia Team Leader, said in a separate statement that political leaders must address the human rights crisis in North Korea as part of any engagement.
"For that reason, we have come together with other human rights organisations around the world to send this letter to Kim Jong-Un, setting out the issues which he must address alongside denuclearization if he wants to convince us that he is serious about change," Rogers said.
"We urge him to address these concerns, and we call on the United States to ensure that these issues are on the agenda in the summit between President Trump and Mr. Kim in Singapore next week."