33-Y-O Father of 9 Fatally Stabbed at Johns Hopkins Hospital, Wife Charged With Murder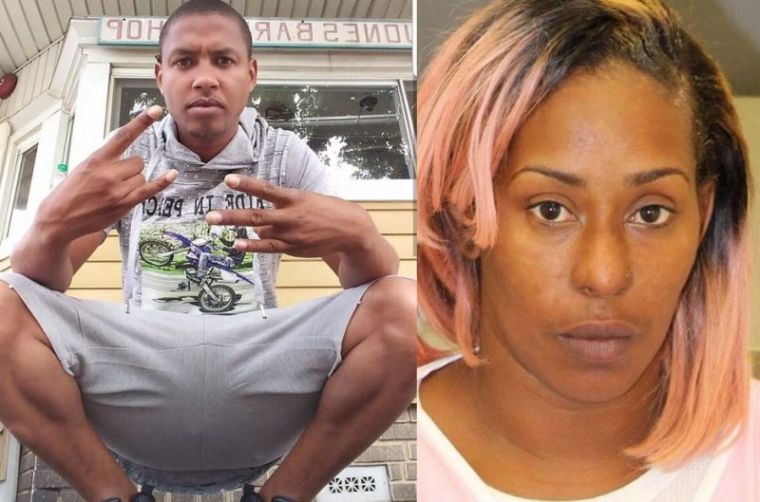 A 33-year-old father of nine was fatally stabbed to death at his teenage son's bedside at the Johns Hopkins Hospital in Baltimore last Friday and police have charged his wife with the murder.
A Baltimore Police Department release said at approximately 2:13 p.m. police were called to the Johns Hopkins Hospital's Bloomberg building about a suicide. When they arrived, hospital staff told them the father, Christopher Yancey Sr., and his 30-year-old wife, Anita Nicole Jones, had been arguing while waiting for a medical procedure to be conducted on their 14-year-old son. Jones then emerged from the boy's room and declared Yancey had cut himself and left before police arrived.
When hospital staff entered the room, they found Yancey suffering from lacerations to his upper body. He later died from his injuries. An investigation by police later revealed that Yancey's injuries were not consistent with an apparent suicide. Jones was apprehended a day later and changed with first-degree murder.
"One of the glaring things that lead us down the path of this being a homicide was the fact that there was no weapon in the room," Baltimore Police Chief T.J. Smith told ABC 2. "There was no reason to believe that anyone else had committed this crime."
Smith further noted that the fact that Yancey died in a hospital like Johns Hopkins spoke to how seriously he was wounded.
"This is a world-renowned hospital, Johns Hopkins University, and unfortunately they weren't able to save him. So this speaks to how significant these injuries were that occurred inside of a room," Smith said.
"I can't speak to somebody that makes a decision to pull out a knife and use it against her husband while her child is in a room getting a medical procedure. I can't speak to that. I don't know," Smith added.
Yancey's family, who are now grieving his loss, told the network that Jones was the mother of six of his nine children and he had another child on the way.
"I don't know how to do this," Yancey's mother, Christine Ware, said of her son's death. "I'm mourning for my son. I miss my son."
Yancey's brother, Paul Ray, said he and his family will be trying to keep Yancey's children together and is now seeking to raise $50,000 on a GoFundMe campaign to provide for them.
"My mother and sister is (sic) the rocks of this family. What happen to my brother was a very unexpected tragedy. My family would like to keep these kids as one. ... Help is needed we will do all we can and able to do physically, mentally and spiritually. ... My nieces and nephews now don't have a mother or father to raise them. Of course we as a family will do our best. But help is needed. My goal is to keep my sister, mother and The Yancey's together under one roof. ... GOD HEALS ALL WOUNDS," he wrote.
Ray said he is still not clear as to what happened to cause the death of his brother but explained that his brother was a very involved father.
"Where it happened at, he was there by his son's side. That's how he always was," Ray said.
In the meantime, his mother is still struggling to cope with the death of her son.
"It's hard. It's real hard. As long as we make sure the kids are good, we'll feel better because that's what my brother would have wanted," Ray said.