Black Church Group of 34,000 Churches From 15 Denominations Splits With PCUSA Over Gay Marriage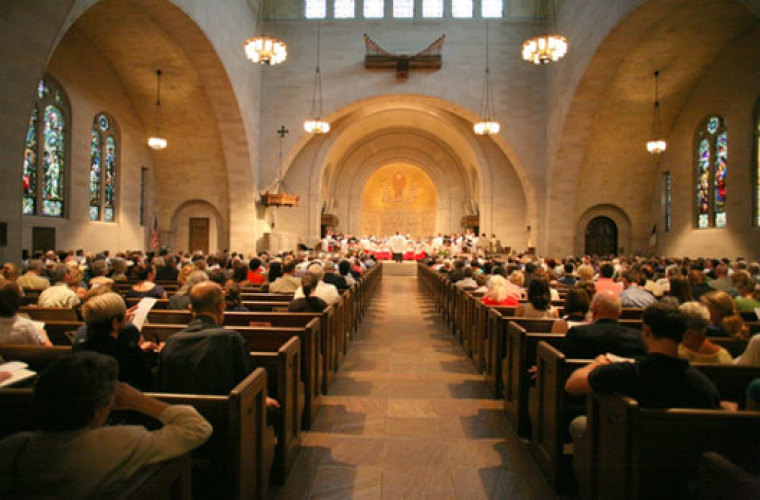 Urging Presbyterian Church USA to "repent and be restored to fellowship," the National Black Church Initiative, which represents 34,000 churches from 15 denominations, has declared it has severed ties with PCUSA after it amended its constitution changing their definition of marriage to include same-sex couples.
"NBCI and its membership base are simply standing on the Word of God within the mind of Christ. We urge our brother and sisters of the PCUSA to repent and be restored to fellowship," NBCI President Rev. Anthony Evans said, according to Charisma News.
"PCUSA's manipulation represents a universal sin against the entire church and its members. With this action, PCUSA can no longer base its teachings on 2,000 years of Christian scripture and tradition, and call itself a Christian entity in the body of Christ. It has forsaken its right by this single wrong act," added the head of the coalition, which represents 15.7 million African-Americans.
Last year, PCUSA approved a vote on an amendment to change their official definition of marriage from "a man and a woman" to "two people, traditionally a man and a woman." And earlier this month, the proposed change to PCUSA's Book of Order got the necessary number of presbytery votes.
"Apostle Paul warns us about this when he declared in Galatians 1:8 that there are those who will preach another gospel," Evans said.
"No church has the right to change the Word of God. By voting to redefine marriage PCUSA automatically forfeits Christ's saving grace," he added. "There is always redemption in the body of Christ through confession of faith and adhering to Holy Scripture."
Evans said PCUSA "deliberately" voted to change the Word of God and the interpretation of marriage between one man and one woman. "This is why we must break fellowship with them and urge the entire Christendom to do so as well."
At the PCUSA General Assembly held in Detroit, Michigan, last June, a majority of delegates voted for a recommendation to amend the Book of Order regarding marriage definition.
"A proposed amendment to change the constitution to include same-gender marriages in the church's constitution passed the General Assembly but must be ratified by a majority of the church's 172 regional presbyteries," explained PCUSA in a FAQ document. "Presbyteries have one year to vote on the proposed amendment. If a majority ratifies the amendment, it would take effect June 21."
This is not the first time that PCUSA has hit the headlines on its move toward greater acceptance of homosexuality within the church.
In 2010, the PCUSA General Assembly approved a measure that allowed for presbyteries to approve the ordination of noncelibate homosexuals – after which more than 150 congregations voted to disaffiliate from the mainline denomination.