35 black churches to get $4M in preservation grants from national trust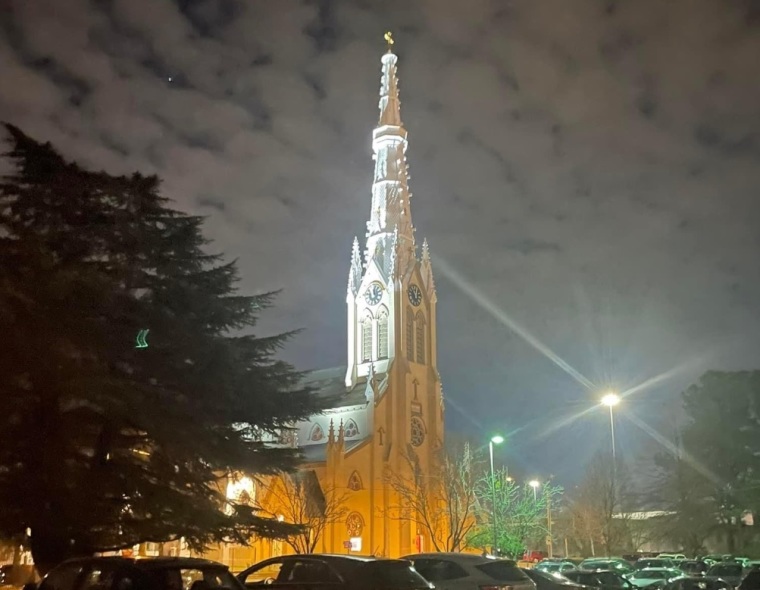 The National Trust for Historic Preservation will give a total of $4 million in grants to help preserve 35 historically African American congregations in the United States.
NTHP's African American Cultural Heritage Action Fund announced Monday, Martin Luther King, Jr. Day, that it is providing $4 million in grants as part of the first round of the Preserving Black Churches program.
NTHP Senior Vice President Brent Leggs, who also serves as executive director of the African American Cultural Heritage Action Fund, told The Christian Post that the 35 churches were selected out of 1,200 possible proposals.
"Over a seven-month evaluation process, we awarded 35 churches with grants ranging from $50,000 to $200,000 based on the scale and scope of their project. This round of grant-making is the largest gift to date by the Action Fund," Leggs said. 
The effort owed its origins to the Lilly Endowment, which made a $20 million grant to NTHP in 2021 to launch the Preserving Black Churches project.
"In addition to helping churches preserve their heritage assets, the program is designed to help congregations remain in or return to their home church building," said Leggs.
"These religious and social spaces retain transcendent and centuries-old memories and will require increased investment to ensure their permanence and usefulness as a civic resource."
The grant funding is scheduled to be distributed in a few months after the scope of the work is greenlighted, each grantee meets other requirements and an executed grant agreement is finalized.
"For generations, the black church has been at the forefront of our nation's most meaningful democratic and societal change," Leggs told CP.
"We believe deeply in the profound stories embodied in their walls, landscapes, cemeteries, and beyond. Their role as centers of black religion, culture, and service is fundamental to understanding a more complete American history."
One of the churches slated to receive grant funds is the Basilica of St. Mary of the Immaculate Conception of Norfolk, Virginia.
Basilica rector Fr. Jim Curran told CP that his church is receiving a $150,000 grant, which they intend to use to hire a staff member to oversee ongoing preservation work. An earlier restoration project was completed in 2021.
St. Mary of the Immaculate Conception is reportedly the only African American Basilica in the United States, drawing its origins to the late 18th century and having long had an interracial congregation.
"The church was always of mixed race consisting largely of immigrants from Ireland, France and Haiti as well as slaves," Curran detailed in an email to CP.
"In 1856 the church (St. Patrick's) was burned by the Know-Nothings who had no love for Catholics in general but were incensed by the interracial makeup of our congregation. St. Mary's was built on the site of the burned St. Patrick's."
According to Curran, St. Mary's became predominantly African American in the 1960s, when many white parishioners left the church to go to suburban churches, and an influx of blacks came from a nearby church that had been closed down.
In 2019, an old tunnel was discovered underneath the sanctuary during the church's most recent restoration project. According to Curran, the tunnel could be part of the anti-slavery Underground Railroad.
"Norfolk was a port of departure for the Underground Railroad but very few escaped slaves were ever recaptured," he noted. "The tunnel does not appear on any city records, but it is probable that it was built as a water conduit and was likely used by conductors as a conveyance of escaped slaves to freedom."