4 shocking findings from State Department's religious freedom report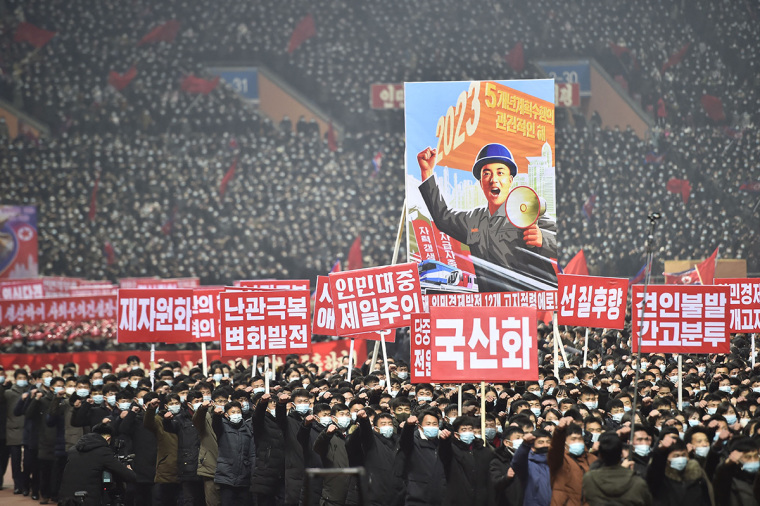 2-year-old sentenced to life in prison camp
The U.S. State Department's 2022 report on North Korea suggests that Christians in the Asian country who possess a Bible could face the death penalty, and family members, even children, are sentenced to life imprisonment. 
While North Korea's constitution guarantees religious freedom, and there are churches in Pyongyang, the State Department believes these are "showpieces for foreigners." The persecution watchdog group Open Doors estimates that 50,000 to 70,000 Christians are incarcerated in North Korea, where Prisoners face harsh conditions and physical mistreatment. 
The State Department cited an October 2021 report from Korea Future titled Persecuting Faith: Documenting Religious Freedom Violations in North Korea, Volume 2 to state that an entire Christian family was arrested in 2009 for their religious beliefs and possessing a Bible.
"The entire family, including a two-year-old child, were given life sentences in political prison camps," the State Department report states. "Christians also described dire conditions in prison camps and various forms of physical mistreatment."
According to Korea Future, the arrest occurred at night, and three generations of the same family were given life sentences. 
The country's Ministry of State Security is responsible for 90% of documented human rights abuses against both Christians and adherents of Shamanism, according to the report. Followers of Shamanism also face six months to several years in a forced labor camp or reeducation facility.
Christians are subjected to the most severe sentences, according to the report, ranging from 15 years to life in prison.
"The other system is a secret prosecution handled by the Ministry of State Security, exclusively for cases involving Christians, with typical sentences ranging from 15 years to life in a prison camp, imposed on up to three generations of the immediate family of the person found guilty," the State Department report states, citing Korea Future. 
Open Doors' World Watch List has consistently ranked North Korea as one of the worst offenders of Christian persecution worldwide.