4 Groups Lose Funding After Refusing to Stop Abortion Services Overseas: State Dept. Report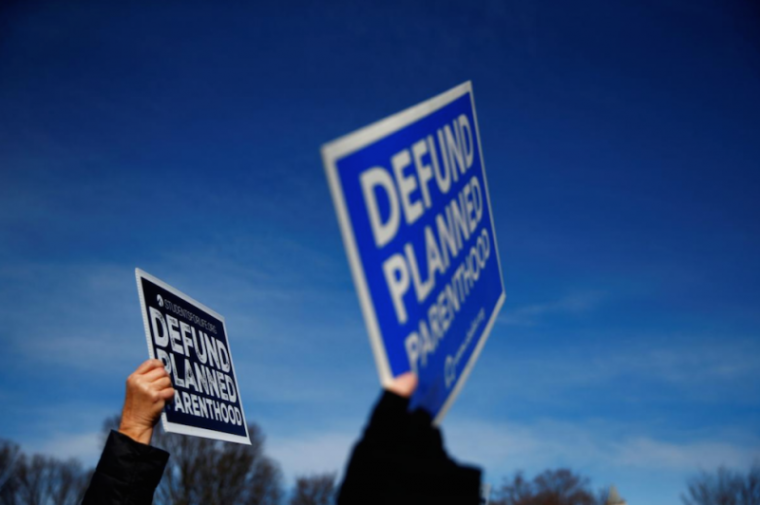 A new federal government assessment shows that only four international nongovernmental organizations out of 733 total have refused to agree to cease promoting or performing abortions in order to receive funds for overseas aid programs.
The State Department review, which was published this week, noted that government grants to the 733 groups are set to be renewed and that in order to obtain funding each one must agree to the conditions set forth in the Mexico City Policy, a policy first instituted by Ronald Reagan that Democratic presidents have scrapped during their time in office. President Trump reinstated it a few days after taking office in 2017.
Yet whereas previous versions of the policy only covered American funding of overseas family planning, Trump expanded the policy to cover the funding of virtually every global health program.
In May of last year, the State Department released guidance on how to implement the expansions and committed to reviewing the impact of the policy on global health programs every six months.
Among the four groups that said they would not comply are International Planned Parenthood Federation and Marie Stopes International; the other two groups have not been named nor commented publicly.
"We could never agree to its conditions," Marie Stopes International explained in a statement.
"[W]e now face a $30 million annual funding gap ... From 2018, many of our programs are facing a cliff-edge, and the gap will only continue to grow."
Latanya Mapp Frett, executive director of Planned Parenthood Global, said Thursday that the report was misleading.
"We've seen the impact of these policies for women around the world," Frett said.
"In Uganda, a service provider that delivers health services to over one million people annually has already seen its ability to serve its patients severely limited. As a result, unintended pregnancies will rise, and with it, unsafe abortions."
Planned Parenthood works in 29 countries and said it expects to lose $100 million in funding. Marie Stopes International works in 37 countries and said it expects to lose $80 million.
The expanded Mexico City Policy is now called Protecting Life in Global Health Assistance, and the text of the State Department report notes how the United States Conference of Catholic Bishops has hailed it as "one of the most significant policy initiatives on abortion ever taken by the United States in an area of foreign assistance." Cardinal Timothy Dolan of New York, chairman of the USSCB, praised the latest report Thursday.
Similarly, pro-life advocates maintain the same amount of money is being spent on aid programs, and through a much nobler ethical framework.
"The overwhelming 99.5 percent compliance rate shows that the dire prognostications of abortion advocates have not come true," said Marjorie Dannenfelser, president of the Susan B. Anthony List, a pro-life political action committee.
"The Trump administration's pro-life policy has not reduced foreign assistance by a dime, but instead ensures that U.S. international aid partners act consistently to save lives, rather than promoting and performing abortion. Only a tiny minority of extreme pro-abortion groups have stubbornly refused to put the well-being of all women ahead of their agenda."
To the surprise of some, Donald Trump, who once referred to himself as "very pro-choice" and said he thought his sister, a federal judge who is ardently supportive of abortion rights, would make an excellent Supreme Court justice, has consistently backed pro-life policy and legislation since becoming president.
"President Trump is on track to being the most pro-life president this country has ever seen," said Tony Perkins, president of the Washington, D.C.-based Family Research Council in a statement Wednesday about the State Department report.
"For America to regain its moral leadership in the world, it must continue to act on the universal ideal that all human beings have inherent worth and dignity, regardless of their age or nationality."
The government will issue another review of the policy in mid-December.