4 Memorable Moments From the March for Life 2018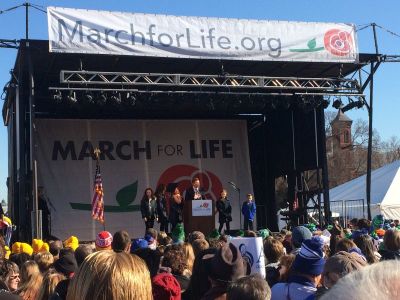 WASHINGTON — Tens of thousands gathered for the annual March for Life Friday, an event many regarded as especially meaningful since it was the first time a sitting U.S. President addressed the crowd via video livestream from the White House rose garden.
Previous pro-life presidents like Ronald Reagan and George W. Bush addressed the march by phone. Last year, Vice President Mike Pence spoke on the main stage at the march. 
Many endearing moments were seen as people from all walks of life, including a huge number of young people and Roman Catholics, enjoyed warmer than usual temperatures at this year's march.
Here are four memorable moments The Christian Post observed at the March for Life 2018.