4 missional focus areas for churches looking to transform their cities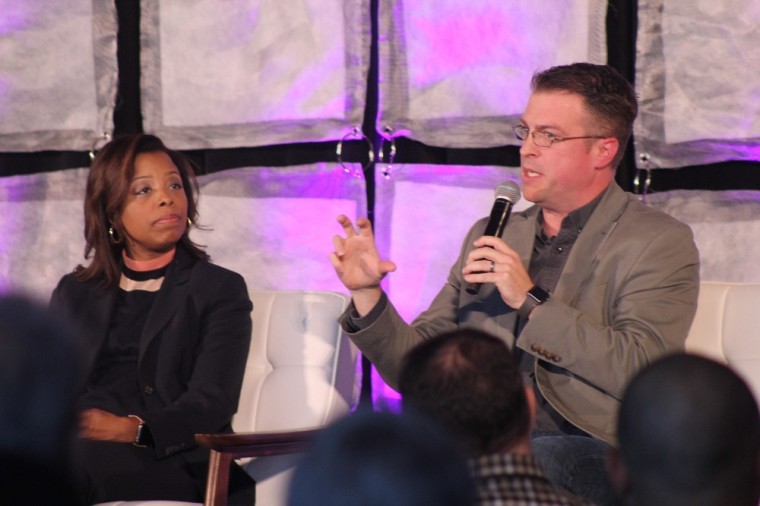 3. Marketplace leaders
Many Christians today live out their lives in a bit of a sacred-secular divide in which their private church and faith life doesn't collide with their work life.  
For Charlotte maintains that a city where there's a problem with "sacred/secular" divide is in need of "faith-work integration."
According to the report, 34 percent of Christians in the sixth most "Bible-minded" large city in the U.S. "have never thought of their work as something they were called to do."
As for Charlotte, over half of Charlotteans are engaged in the marketplace, thus creating an opportunity to "unleash the latent kingdom potential within the marketplace."
"A significant amount of missional leadership resides within the marketplace leaders and remains an untapped resource," the For Charlotte report notes.
The organization calls on churches to "preach and teach vocational discipleship" through sermons, small group studies, and events.
"Help members recognize their spiritual gifts and understand how they can be used in ministry," the report explains.
As an example, For Charlotte highlighted the work of former Carolina Panther Casey Crawford, who founded the North Carolina-based faith-based lending company Movement Mortgage (not affiliated with Movement Day or Movement.org). The organization was started during the housing crisis of 2008. The organization not only provides home loans, the organization has also bought and developed real estate properties to house nonprofits and ministries that serve the community.
4. Engaging millennials
Along with the idea of eliminating the sacred-secular divide, it's crucially important that the Church reaches out to the millennial generation as it's now the largest generation in the U.S. labor force.
"We found that millennials matter, the next generation who is in an epidemic way leaving the Church in our city," Kelly told the audience.
Across the country, the Public Religion Research Institute has found that the number of 18-29-year-olds who say they have no religious affiliation has about quadrupled since 1986.
"National trends indicate a rise of the 'none,' or persons unaffiliated with any faith, and a survey of Charlotte metro adults mirrors those trends," the For Charlotte report reads. "While nine out of 10 Charlotte area adults were raised as Christians, only 64 percent identify as Christian today."
In order to get millennials back in churches, For Charlotte advises that churches "focus on the Gospel" and the person of Jesus Christ because millennials are seeking and interested in spiritual things even though they might not be going to church.
For Charlotte calls for the fostering of intergenerational relationships through mentoring, discipleship and community groups. Churches should also seek to listen to the needs of millennials inside and outside the church.
Churches are also advised to focus on mission and service work and encouraging millennials to lead in those efforts.
And Kelly advised that churches should highlight what they are "for" rather than what they are "against."