4 missional focus areas for churches looking to transform their cities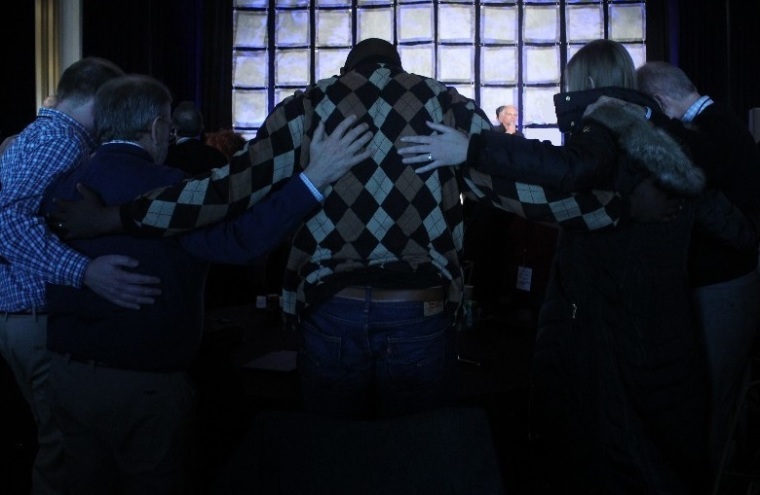 WASHINGTON — Over 400 Christian leaders from 45 countries and 149 cities convened in the nation's capital this week to share best practices on how churches and ministries can network to transform their cities by addressing the pressing needs facing their communities.
The leaders gathered at the Museum of the Bible for the 100 Cities Summit hosted by Movement Day, an initiative launched in 2010 in New York City by Movement.org (formerly the NYC Leadership Center) and has branched off into various cities across the globe.
Among the many speakers for the event, leaders of Movement Day Charlotte, North Carolina, (held on Feb. 3) shared with the summit on Thursday how they have, over the last several years, built 14 ministry networks and engaged in extensive research and developed technology to enable churches and ministries in Charlotte to "marry their biblical conviction with the actual needs of the city."
When asked to share some of the "best practices" that other cities can glean from the work being done in Charlotte, the leaders from Charlotte said they spent 18 months commissioning research to develop a fact-based 93-page report on what the real needs of the Queen City are. That report was shared with attendees at the summit.
Rob Kelly, a former Baptist pastor who serves as president of Movement Day Charlotte's host organization, For Charlotte, explained that the year-and-a-half spent on research produced a "State of the City" report that highlights five missional focus areas that churches and ministries in the city should be involved in to best address the needs of Charlotte and Mecklenburg County.
"It gives clarity as churches, leaders, and nonprofits are making decisions about how to approach a mission," Kelly told The Christian Post following his remarks. "I would say that the Church, historically, has had a decision-making deficit in how they approach a mission. They [often] come to it operating out of conviction, which is not bad. It's always right to love someone, but they don't always approach is based on real information. So what we want to do is help the church marry their biblical conviction with real needs."
The missional focus areas they found are not exclusive to Charlotte, as four of the five areas were listed by Movement Day as the "themes" of the 100 Cities Summit.
1. Working in margins
It is important for churches and ministries in every city to work with the marginalized communities, whether that is orphans, the homeless, the impoverished, the disabled, widows, refugees, the elderly or immigrants.
Each individual city may vary on which marginalized groups are bigger than others. As for Charlotte, three of the largest marginalized groups in that city are immigrants, refugees, and people seeking affordable housing. Immigration has accounted for nearly a quarter of Mecklenburg County's growth from 1990 to 2013 and one-in-seven Charlotteans were born outside the U.S.
For Charlotte recommends churches and ministries build relationships and welcome refugees and immigrants when they come to the city and to help those refugees and immigrants with language and cultural barriers they face as well as limits on access to health care.
For Charlotte also encourages churches to work with partner organizations such as Refugee Support Services and hold ESL classes. It also calls on churches to help ensure these families have access to early childhood education.
2. Multiplication of the Church/Gospel
With over 300,000 churches in America, some might wonder if more churches are actually needed. But as populations in many cities across the world continue to rise, that means that the unchurched population is also rising in those communities.
According to For Charlotte, the Church hasn't been able to keep pace with the "staggering population growth in the country."
Just as an example, the city of Charlotte ranks as the sixth "most Bible-minded" large city in the U.S., yet a growing number of people who claim Charlotte as their home are not affiliated with a church.
Like many other communities across the U.S., Christian affiliation and church attendance in Charlotte has been in decline over the past two decades. For Charlotte fears that such a trend could lead to the point where Charlotteans who are "de-churched" outnumber Charlotteans that attend church weekly by 2025.
For Charlotte advises that Church planting is the most effective evangelist method in history that creates zeal in both the sending church and the church plant community. The organization recommends that churches consider church plant collaborations.
"Churches working together to establish a new Gospel work makes a profound statement to the community," the State of the City report adds.
As churches across the country struggle with attendance and some struggle to keep their doors open, For Charlotte also recommends that churches consider merger or revitalization.
The group also encourages unity between churches.
"Ensure that your church or organization does not operate on Christ's mission in a silo," the report states. "Pray, plan and partner with other churches and like-minded ministries or organizations. This will multiply both the impact and the joy you experience."