4 Reasons Evangelicals Should Oppose Trump's Muslim Ban 2.0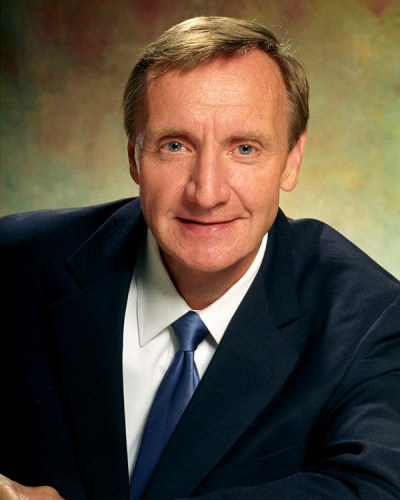 President Trump promised America a "total and complete shutdown" of Muslims entering the United States when he ran for president. One of his first actions in the Oval Office banned refugees and visitors from seven Muslim-majority countries. Thankfully, our federal judicial system blocked his executive order. But President Trump didn't seem to get the message because he's trying again this week.
Evangelical Christians care deeply about religious freedom at home and abroad. Our nation's commitment to this enduring American ideal is again being put to the test by the reckless Trump administration.
Here are the top five reasons we must oppose the ban.
1. It's the same as Trump's first immoral Muslim Ban
Trump's first attempt at a Muslim Ban was struck down by our federal judicial system. The 9th Circuit Court of Appeals said the order runs "contrary to the fundamental structure of our constitutional democracy."
This new order is just like the first. White House Senior Adviser Stephen Miller even went on FOX News and said that the new order would have the "same basic policy outcome" as the first. Rudy Giuliani admitted to FOX News that the initial order came out of Trump's desire to have the Muslim ban pass legal muster.
No matter how the legal arguments turn out this time, we know that this order is immoral and betrays our values.
2. We must reject any religious test
We do not ban people from our country based on religion. Period.
The evangelical community is one of the loudest supporters of international religious freedom around the world. We are champions of not just our Christian brothers and sisters, but of the rights of all people to worship freely from government oppression. I was a co-drafter of the "Statement of Conscience on International Religious Persecution," and am equally persuaded today that our collective witness will suffer greatly if we impose a religious test for refugees and travelers to our nation.
We cannot allow Trump to drape the Statue of Liberty with a sign saying "Except those from Muslim-majority nations."
President Ronald Reagan is a hero to many in the evangelical community. He championed religious freedom and promoted democracy around the world.
He once said, "In America, our origins matter less than our destination, and that is what democracy is all about."
When NBC's Matt Lauer pressed former President George W. Bush for his view on travel ban, Bush righty responded with a defense of religious freedom.
"I think it's very important for all of us to recognize one of our great strengths is for people to be able to worship the way they want to or to not worship at all," Bush told Lauer. "A bedrock of our freedom is the right to worship freely."
3. We must defend the religious freedom of all Americans
The Trump administration's Holy War is not confined to beyond our shores. The Muslim Ban 2.0 is just the next step in his divisive agenda targeted at Muslim American and other minority communities.
President Trump has hired three aides with Islamophobic backgrounds to work for him in the White House: Sebastian Gorka, Steve Bannon, and Stephen Miller. They have written and defended the Muslim ban in the media and within the White House. They have also argued for the idea of a Muslim registry, and proposed designating the Muslim Brotherhood as a "foreign terrorist organization," which would effectively silence Muslim-American civil liberties voices domestically.
Religious freedom means little for any Americans if it doesn't protect all Americans. Our Muslim neighbors and friends need us now, more than ever, to use our political and social clout to advocate for their protection. We as evangelicals want the same things all religious groups want: the desire to worship God freely and without any government coercion.
4. Doesn't make us safer
President Trump would have us abandon our religious freedom values in the name of national security.
Two recent Department of Homeland Security documents cast doubt on the premise underlying the ban. The first finds that "country of citizenship is unlikely to be a reliable indicator of potential terrorist activity," while the second reports that "we assess that most foreign-born, US-based violent extremists likely radicalized several years after their entry to the United States, limiting the ability of screening and vetting officials to prevent their entry because of national security concerns."
As many national security experts pointed out in response to Muslim Ban 1.0, this type of narrative and policy only serves to radicalize more people abroad and weaken our standing in the eyes of the world.
The 9th Circuit Court of Appeals rightly found that "the Government has pointed to no evidence that any alien from any of the countries named in the Order has perpetrated a terrorist attack in the United States."
We won't abandon our values, and certainly not for a policy that ultimately makes us less safe. I trust that evangelicals will join me in opposing this ban and again rising to the occasion of defending religious freedom.
Richard Cizik is the President of the New Evangelical Partnership for the Common Good.