4 things to know about Biden's Afghanistan withdrawal report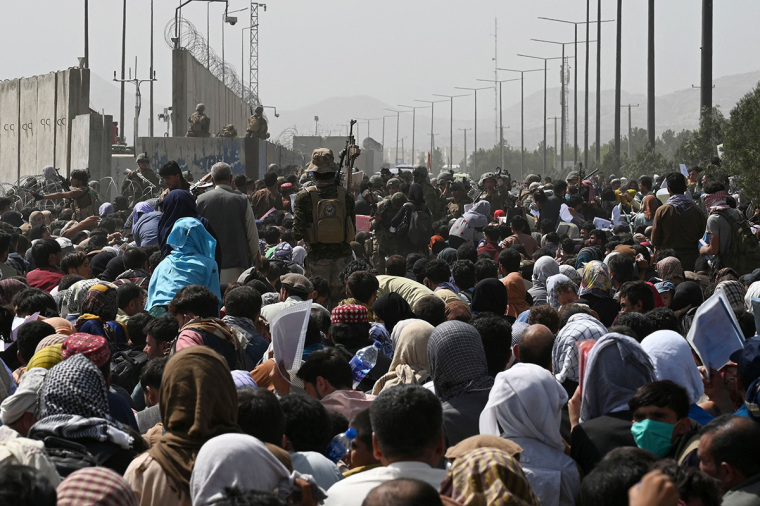 A year-and-a-half after the removal of United States troops from Afghanistan, the Biden administration is defending its actions surrounding its hasty pullout, which received immense condemnation from political opponents, allies and the American people.
In a document published last week, the Biden administration analyzed the impact of the pullout of U.S. troops from Afghanistan in August 2021. The withdrawal of the remaining troops was criticized by President Joe Biden's political opponents and is widely seen as a factor responsible for orchestrating a prolonged decline in his approval rating, which was consistently in positive territory before the evacuation. 
A poll conducted in August 2021 revealed that 70% of Americans disapproved of the president's handling of the Afghanistan pullout. That poll was conducted before an explosion at the airport in the country's capital of Kabul amid the effort to evacuate U.S. citizens and vulnerable Afghans from the country that left 13 U.S. soldiers dead.
Public figures, including critics of the administration and Christian leaders, issued blistering statements condemning the execution of the withdrawal. Former Secretary of State Mike Pompeo warned of a "genocide against Christians" in light of the ascendant Taliban's hostility to those who refuse to conform to its interpretation of the Muslim faith. He put the blame for the potential atrocities squarely at the feet of the Biden administration, asserting that "The Biden Administration Has Created a Humanitarian Crisis and Potential Genocide in Afghanistan."
The Biden administration remains unphased by the criticism, using the document published last week to make the case for why and how it acted appropriately. Here are four things to know about the Biden administration's defense of its handling of the Afghanistan pullout.