5 Christian Athletes Who Made an Impact in 2017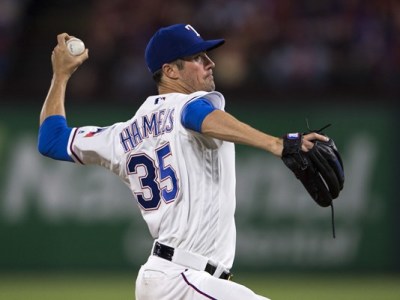 Cole Hamels
There aren't too many people out there who can say they have donated their house and surrounding property to charity. But that is exactly what Texas Rangers all-star pitcher Cole Hamels and his wife, Heidi, did earlier this month.
The former World Series MVP and his wife, Heidi, donated their nearly $10 million, 32,000 square foot lake house and 100 acres of land on Table Rock Lake in Missouri to a Christian camp called Camp Barnabas.
Camp Barnabas provides summer memories to individuals with special needs and chronic illnesses. The Hamels' donation marked the largest donation that the camp has ever received.
"There are tons of amazing charities in Southwest Missouri. Out of all of these, Barnabas really pulled on our heartstrings," Hamels said in a statement. "Seeing the faces, hearing the laughter, reading the stories of the kids they serve; there is truly nothing like it. Barnabas makes dreams come true, and we felt called to help them in a big way."