5 Christian Athletes Who Made an Impact in 2017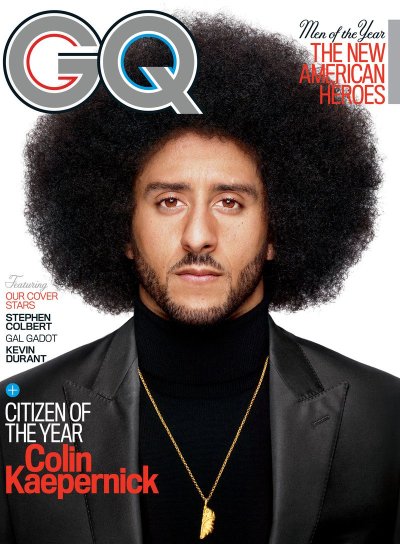 Colin Kaepernick
Without even stepping foot on an NFL field in the 2017 season, Kapernick, who professes to be a Christian, was arguably still the most controversial player in the league.
Kaepernick, a former quarterback for the San Francisco 49ers, started a trend within the NFL of players sitting or kneeling during the playing of the "Star Spangled Banner" during the 2016 season. The trend reached its peak this season with more players than ever protesting after President Donald Trump stated in September that people who protest during the anthem, like Kaepernick, should be fired.
As there can be much debate about whether the impact that Kaepernick has had in the last two seasons has been positive or negative, there is no denying the fact that Kaepernick started a league-wide trend of football players raising awareness for what they perceive to be racial injustice when it comes to police brutality against African Americans.
Although Kaepernick has gained many fans through his protest, he continues to remain unsigned.
Kaepernick and many progressives attribute the fact that he remains unsigned to some sort of league-wide collusion among owners to keep him out of the league following the protests. Kaepernick even filed a grievance under the collective bargaining agreement against the NFL owners.
Critics have claimed that Kaepernick remained unsigned because he wasn't a top talent worthy of taking a risk on, considering the backlash teams have received to the anthem protests.
"It is really not about his ability," one unnamed team executive told ESPN. "It's about the risk of what happens to the team concept when you sign a guy — a quarterback — who has put his personal agenda ahead of what we are all charged to do, which is put the team first. As a team builder, I cannot risk that happening again, especially for a borderline starter who needs the entire offense catered to his style."
Apart from his protesting, Kaperick has made questionable decisions about his attire and groups he gives money to.
In 2016, Kaepernick received heat for wearing a T-shirt honoring deceased Cuban dictator Fidel Castro and was pressed on it by a Cuban reporter. Kaepernick responded by defending the brutal dictator and the communist government.
Kaepernick was also criticized in 2016 for wearing socks that depicted cops as pigs.
This year, Kapernick also reportedly donated $25,000 to a group named after Assata Shakur, who was convicted of first degree murder of a New Jersey state trooper and is a former member of a black nationalist guerilla group.