5 Christian Athletes Who Made an Impact in 2017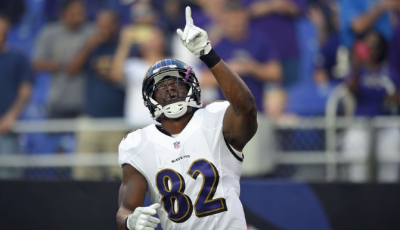 Benjamin Watson
Arguably, no NFL player is more outspoken on current events and about their faith than 36-year-old Baltimore Ravens tight end Benjamin Watson.
Watson, an African-American and the author of the 2015 book Under Our Skin: Getting Real About Race. Getting Free From the Fears and Frustrations That Divide Us has been hands on in establishing dialogue concerning the racial tensions that plague the nation.
In February, Watson held a forum on race and faith at a megachurch in Florida that included remarks from former NFL players, coaches and pastors involved in inner city ministry.
Watson, who appears on cable news networks every so often to give his take on racial issues, served as a voice of reason in September when the news cycle was dominated by President Donald Trump's feud with NFL players who protested during the national anthem by not standing.
Although Watson chose to stand for the national anthem, he provided some insight as to why NFL players were so upset when Trump suggested that players who kneel during the national anthem should be fired. Watson asserted in a television interview that Trump's remark was a "direct attack on our brotherhood."
Watson also speaks up about other issues besides race.
In June, Watson criticized Democrat Sen. Bernie Sanders for grilling White House Deputy Budget Director nominee Russell Vought during a confirmation hearing about his evangelical beliefs on salvation.
"With all the talk about what's unAmerican, a U.S. senator attempting to disqualify a nominee because of his faith is exhibit A," Watson wrote in a Facebook post.
Watson also spoke at the 2017 March for Life in January, an annual pro-life rally in Washington, D.C.
Watson has argued that men are complicit in the nation's abortion problem because many men don't fulfill their duties to support pregnant women and don't fulfill their fatherly duties once the babies are born.
Watson released his 2017 book The New Dad's Playbook in May to give new fathers some guidance as they enter the uncharted territory of fatherhood.
In December, Watson and his One More Foundation gave 25 struggling Baltimore-area families $325 Walmart gift cards to help them shop for gifts for their kids for Christmas.