5 Christian Athletes Who Made an Impact in 2017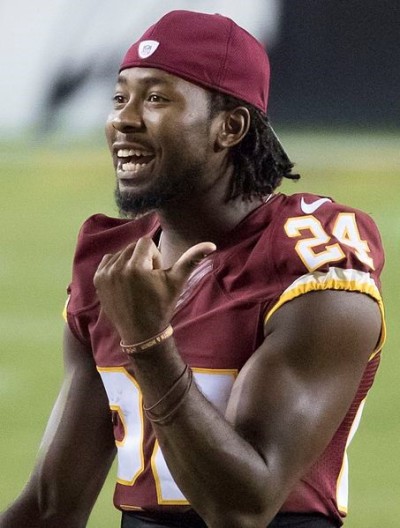 Josh Norman
The 30-year-old Washington Redskin, who is one of the highest paid cornerbacks in the NFL, might be most known for starring in a widely played Samsung commercial in which he makes jabs at Dallas Cowboys receiver Dez Bryant.
However, nowhere is Norman a bigger star than in his hometown of Greenwood, South Carolina.
On the day before Thanksgiving, Norman took out a full page ad in his hometown newspaper, the Greenwood Index-Journal. The ad was more of an open letter to the leaders of the churches in the town to let them know that he is looking for ways to support their needs.
"This season, God has laid it on my heart as a servant of the crown to reach out and touch every church in Greenwood, S.C. with my tithes and offering of love and peace," Norman wrote in the letter. "It is my wish that everyone in your place of worship be touched by this blessing that I've been blessed by and now giving unto you."
Norman told the church leaders to send him a letter outlining the "concerns of the church" and the "needs of the youth." The deadline for churches to send their requests for help was Dec. 12.
"I can't fulfill the entire list, but I am going to do my very best with what God has blessed me with to uphold the needs and the standards of your church," Norman explained. "I will read through each one and get back to you all respectfully. I truly thank you from the bottom of my heart for being that beacon of hope to look up to and strive for greatness in your teachings and wessels on earth to reach our Father who is in Heaven."