5 Christian Leaders' Reactions to Trump Admin Rescinding DACA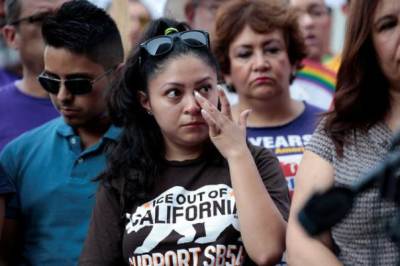 The Trump Administration announced Tuesday morning that it will end the Obama-era Deferred Action for Childhood Arrivals program, which temporarily protected immigrants who were brought to the United States illegally when they were children, with a gradual winding down of the law so Congress can have time to pass legislation.
In a statement read to the press, U.S. Attorney General Jeff Sessions announced that DACA was being "rescinded" as it was viewed as an unlawful unilateral action on the part of the previous administration.
"This policy was implemented unilaterally to great controversy and legal concern after Congress rejected legislative proposals to extend similar benefits on numerous occasions to this same group of illegal aliens," stated Sessions.
"In other words, the executive branch, through DACA, deliberately sought to achieve what the legislative branch specifically refused to authorize on multiple occasions. Such an open-ended circumvention of immigration laws was an unconstitutional exercise of authority by the Executive Branch."
Many have already commented on the announcement. Here, in no particular order, are five reactions to the gradual elimination of DACA.