5 controversial things Pat Robertson said while hosting 'The 700 Club'
Criticism of Young Earth Creationism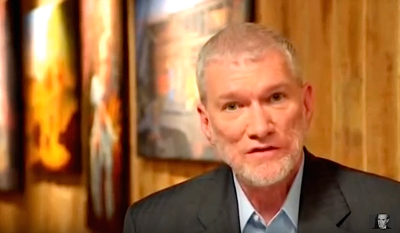 Although most of his provocative comments tend to target progressives and the non-religious, Robertson has, on multiple occasions, criticized Young Earth Creationism.
Robertson, himself a proponent of Intelligent Design, told a viewer during a 2012 episode of "The 700 Club" that saying the Earth was only around 6,000 years old went against "real science."
"You go back in time, you've got radiocarbon dating. You got all these things and you've got the carcasses of dinosaurs frozen in time out in the Dakotas," stated Robertson.
"They're out there and so, there was a time when these giant reptiles were on the Earth and it was before the time of the Bible. So, don't try to cover it up and make like everything was 6,000 years. That's not the Bible."
Answers in Genesis President Ken Ham responded to these comments in 2013. He denounced Robertson's "destructive advice," arguing that "he obviously does not understand carbon dating at all, which has nothing to do with millions of years."
"Robertson was essentially telling this concerned woman to make sure her kids believe what the secularists say about earth history," wrote Ham.  
"Sadly, this kind of approach is a major reason children are walking away from Christ and from the church in unbelief, not because of the teachings of biblical creationists."