5 controversies surrounding the life and legacy of Martin Luther King Jr.
Dissertation plagiarism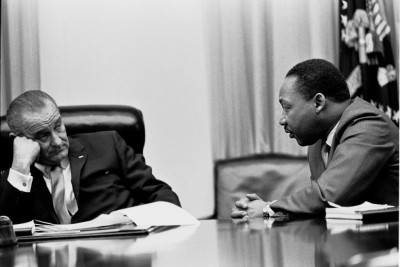 The head of the King Papers Project announced in 1990 that the civil rights leader engaged in plagiarism while working on his doctoral dissertation.
Historian Clayborne Carson, who had been chosen in 1985 to head the project, said that an analysis of King's academic work found evidence that he had lifted material from other sources.
"We found that there was a pattern of appropriation, of textual appropriation," said Carson, as quoted by The New York Times.
"By the strictest definition of plagiarism — that is, any appropriation of words or ideas — there are instances of plagiarism in these papers."
About a year later, in October 1991, Boston University officials confirmed the conclusions that King plagiarized portions of his doctoral dissertation.
"Despite its finding, the committee said that 'no thought should be given to the revocation of Dr. King's doctoral degree,' an action that the panel said would serve no purpose," reported The Associated Press at the time.
"But the committee did recommend that a letter stating its finding be placed with the official copy of Dr. King's dissertation in the university's library."