5 controversies surrounding the life and legacy of Martin Luther King Jr.
2019 adultery allegations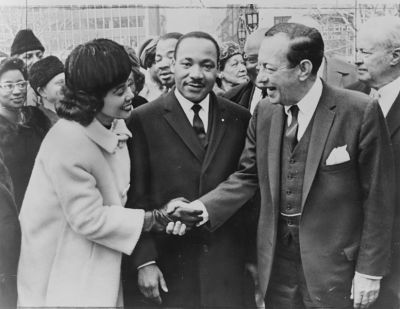 King has long been the subject of allegations that he cheated on his wife, with scholars and activists taking different positions on the contentious question.
In 2019, historian David Garrow, author of the award-winning King biography Bearing His Cross, claimed to have found extensive FBI documents alleging that the civil rights leader engaged in a sex orgy, had as many as 45 extramarital lovers, and even "looked on, laughed and offered advice" to a peer who was raping a woman.
Said documents were referenced in other FBI files. The files that Garrow claims vindicate his allegations will not be released until 2027.
But other historians have disputed the reliability of the purported King files, noting that then FBI Director J. Edgar Hoover held a personal bias against King and would not have been above fabricating evidence against the civil rights leader.
The Washington Post reported that at the time the reports were produced that the FBI had engaged in a yearslong disinformation campaign and even at one point encouraged King to kill himself. 
King's lawyer, Clarence B. Jones, denied the claim in a statement, saying that "J. Edgar Hoover is laughing in his grave today."
The Washington Post quoted Yale historian Glenda Gilmore, who explained that FBI files like the ones on King contain "a great deal of speculation, interpolation from snippets of facts, and outright errors."