5 controversies surrounding the life and legacy of Martin Luther King Jr.
Seminary writings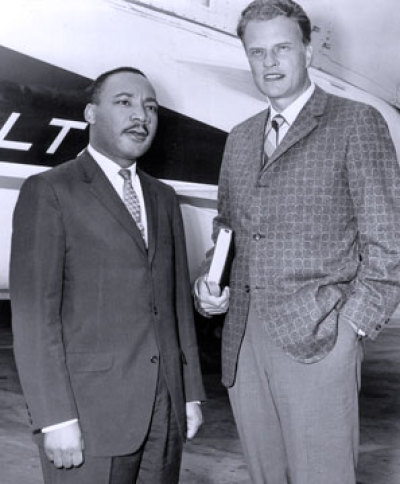 King was an ordained Baptist minister who often alluded to the Bible and Christian hymns in his speeches and appeared at one of the Rev. Billy Graham's crusades at Madison Square Garden.
King has garnered negative attention for the course work he did while a student at Crozer Theological Seminary in Pennsylvania. He appeared to endorse views that are considered heretical by Christian standards.
A 2014 Gospel Coalition essay quoted King as expressing doubt over the existence of the Virgin Birth, which he said, "the evidence for the tenability of this doctrine is too shallow to convince any objective thinker." Regarding the Resurrection of Jesus, King allegedly wrote that "the external evidence for the authenticity of this doctrine is found wanting."
Others, among them African American author and theologian James H. Cone, have argued that King's seminary work did not accurately reflect his personal theological views.
"What King really thought about God is not found in his essays or even the Ph.D. dissertation he wrote in graduate school," argued Cone, who nevertheless identified King as theologically liberal and an opponent of biblical inerrancy.  
"He was merely trying to meet the expectations of his professors, which is the reason much of what he wrote reflects standard texts on the subject."