5 controversies surrounding the life and legacy of Martin Luther King Jr.
The March on Washington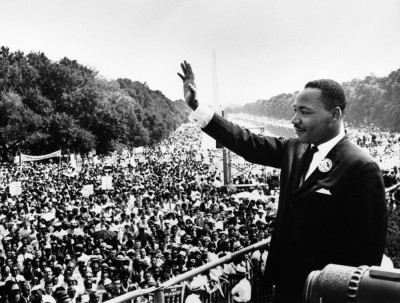 The 1963 March on Washington for Jobs and Freedom is looked upon in an overwhelmingly positive light, especially due to King's famous "I Have a Dream" speech.
But in 1963, the march had plenty of critics from diverse backgrounds. Malcolm X called it the "Farce on Washington," while Stokely Carmichael alleged that it was "only a sanitized, middle-class version of the real black movement."
"I'm not saying that all those who are marching on Washington are communists," claimed Alabama Gov. George Wallace at the time, as reported by The Washington Post in a 2013 essay.
"I'm saying a lot of fine Negro citizens have been misled in this country and are being used by the communists to exploit them."
Government officials, convinced that the march would descend into riots and looting, banned the sale of alcohol, stockpiled medical supplies, put 30 army helicopters on patrol, 4,000 soldiers in the surrounding suburbs and additional 15,000 paratroopers on stand-by.
However, as the organizers accurately predicted, the March on Washington was "orderly, but not subservient," and "non-violent, but not timid."