5 Dr. Martin Luther King Jr. Statements That Were Faked or Misquoted
4. "Never be afraid to do what's right"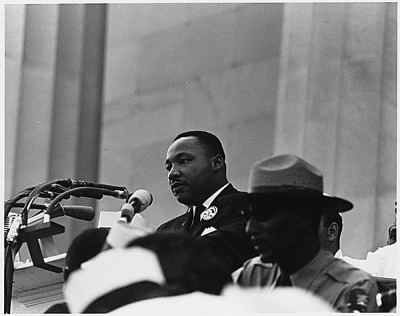 King was best known for his comments on racial equality and justice, but he still had much to say on several other topics. However, one quote that implied his support for environmentalism and animal rights is not one of them.
On the Internet, King has been oft cited as declaring the following: "Never, never be afraid to do what's right, especially if the well-being of a person or animal is at stake. Society's punishments are small compared to the wounds we inflict on our soul when we look the other way."
LegalPlanet, a website hosted by Berkley Law and UCLA Law that specializes in environmental policy matters, posted an article in 2014 noting that the quote is dubious.
"First, no source is ever given for the quote. It doesn't appear in the King digital archives. A search for the word 'animal' produces only a couple of documents contrasting humans and animals," noted LegalPlanet.
"Second, no context is ever given for the quote — neither the occasion when it was said nor any of the surrounding language. It is hard to imagine an occasion when animal welfare would have been relevant to the specific topic of a speech by King."