5 global developments in euthanasia, assisted suicide laws in 2020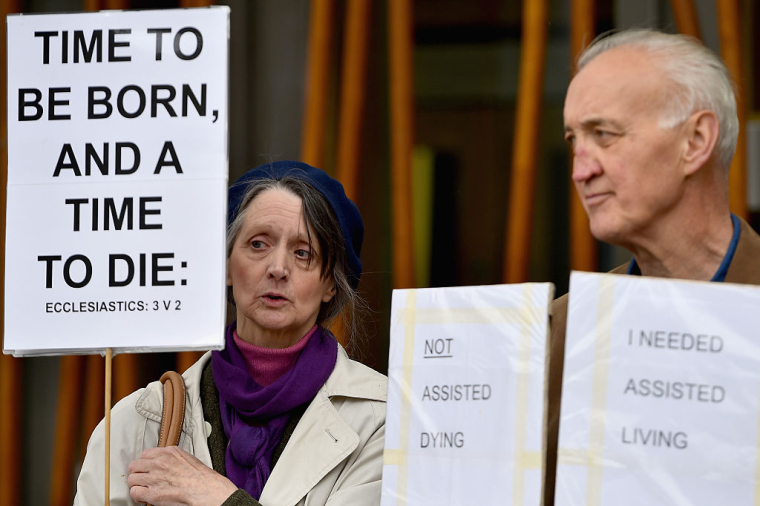 5. Bioethicists argue that euthanasia and assisted suicide enhance people's lives 
Underpinning the push to expand euthanasia and assisted suicide are bioethicists who argue that the practices are beneficial in that they reduce or eliminate needless suffering. 
As The Christian Post reported in March, in the then-current edition of Clinical Ethics, an article titled "Counting the Cost of Denying Assisted Dying" by David Shaw and Alec Morton, both of whom work at the Institute for Biomedical Ethics at the University of Basel, Switzerland, argued in support the legalizing euthanasia because, in their view, "it would increase people's 'quality-adjusted life years' by assisting them in ending their life after they've been diagnosed with an illness or incurable disease."
"The assumption is that quality-adjusted life years are to be valued more than longevity, because generally speaking, most people are relatively healthy and able-bodied before their older years when sickness, disease, and injuries are more likely to occur. This point of view sees suffering as something that must be avoided and ended quickly by euthanasia or assisted suicide."
Along with deferring to an individual's wishes to die above every other ethical principle, considerations about cost-benefit analyses in healthcare systems further informs the contention that the right to die at the time of one's choosing be codified in law. 
The Swiss authors also cited data from Belgium that suggests that 10% of people accessing euthanasia might donate at least one organ and thus yield 12 additional quality of life years for those receiving their organs.