5 interesting facts about Saint Patrick
4. Christianity existed in Ireland before St. Patrick arrived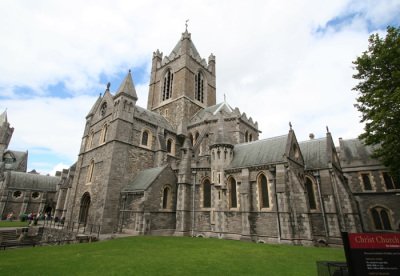 Saint Patrick is often credited with introducing Christianity to Ireland. While the saint definitely helped spread the faith, evidence from the fifth century indicates that Christianity already existed in the Emerald Isle by the time Patrick arrived.
One example of this is Saint Palladius, the lesser-known first bishop of Ireland. In 431, a year before Patrick set out for Ireland, Pope Celestine sent Palladius to Ireland specifically to be their new bishop.
"[Saints] Albeus, Declan, Ibar, and Kiaran Saigir ... preached separately in different parts of Ireland, which was their native country, before the mission of St. Patrick," notes the Rev. Alban Butler in his book, The Lives of the Saints.
"St. Kiaran Saigir (who is commemorated on March 5) preceded St. Patrick in preaching the gospel to the Ossorians, and was 75 years of age on St. Patrick's arrival in Ireland. Hence it is easy to understand what is said of St. Palladius, that he was sent bishop to the Scots believing in Christ: though the number of Christians among them must have been then very small."