5 Kamala Harris controversies: Extramarital affair, pro-life raid and Knights of Columbus criticism
The Willie Brown affair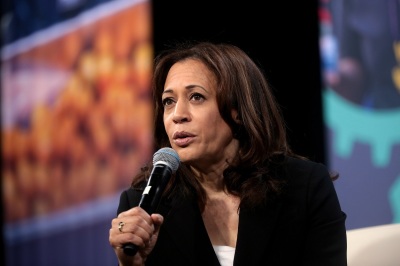 In the early 1990s, a then 29-year-old Harris dated former San Francisco Mayor Willie Brown, age 60, who had been separated but not divorced from his wife since the 1980s.
In a letter published by the San Francisco Chronicle in January 2019, Brown said that while he was dating Harris, he helped to launch her political career.
This included appointing Harris to the California Medical Assistance Commission and the California Unemployment Insurance Appeals Board, both in 1994, The Washington Examiner reported.
For her part, Harris has distanced herself from Brown, telling SF Weekly in 2003 that the former mayor, who weathered corruption allegations, was an "albatross hanging around my neck."
"Would it make sense if you are a Martian coming to Earth that the litmus test for public office is where a candidate is in their relationship to Willie Brown?" she told the publication at the time.
"Willie Brown is not going to be around. He's gone — hello people, move on. If there is corruption, it will be prosecuted. It's a no-brainer, but let's please move on."