5 Kamala Harris controversies: Extramarital affair, pro-life raid and Knights of Columbus criticism
Pro-life lawsuit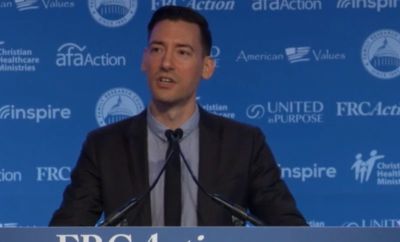 In May, pro-life activist and citizen journalist David Daleiden of the Center for Medical Progress filed a lawsuit against Harris and others in response to his home being raided after he exposed Planned Parenthood's harvesting of aborted baby body parts for profit. 
In response to the CMP's release of videos showing Planned Parenthood violating the law, then California Attorney General Harris ordered a raid on Daleiden's apartment in 2016 where his laptop, hard drives, and unreleased undercover videos were taken.
Daleiden and CMP accused Harris and the other defendants of "a brazen, unprecedented, and ongoing conspiracy to selectively use California's video recording laws as a political weapon to silence disfavored speech."
"Daleiden became the first journalist ever to be criminally prosecuted under California's recording law … because his investigation revealed and he published 'shock[ing]' content that California's Attorney General and the private party coconspirators wanted to cover up," the lawsuit states.
"Defendants seek their 'pound of flesh' from Mr. Daleiden and to chill other journalists from investigating and reporting on that same content."