5 Kamala Harris controversies: Extramarital affair, pro-life raid and Knights of Columbus criticism
Handling of Catholic Church sex abuse cases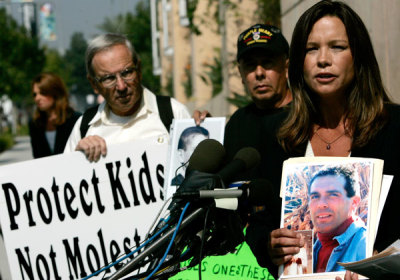 In June 2019, multiple news outlets reported on allegations that, while district attorney of San Francisco and attorney general of California, Harris poorly handled Catholic Church sex abuse complaints.
"Harris specialized in prosecuting sex crimes and child exploitation as a young prosecutor just out of law school. She later touted her record on child sexual abuse cases and prosecuting pedophiles," The Intercept reported at the time.
"But when it came to taking on the Catholic Church, survivors of clergy sexual abuse say that Harris turned a blind eye, refusing to take action against clergy members accused of sexually abusing children when it meant confronting one of the city's most powerful political institutions."
Specific allegations argue that Harris did not actively pursue such cases, refused to meet with abuse survivors, and refused to release files regarding clergy abuse to the public.
Some, including attorney Michael Meadows, who has represented victims of clergy abuse, speculated that Harris' inaction was politically motivated.
"There's a potential political risk if you move aggressively against the church," Meadows told The Associated Press. "I just don't think she was willing to take it."
In response to the claims, the Harris campaign gave the AP a statement last year touting Harris' overall history of prosecuting abusers, but did not directly address the issue of clergy sexual abuse.
"Harris has been a staunch advocate on behalf of sexual assault victims, especially child sexual assault victims," the campaign said at the time. "[Harris] used her position as District Attorney to create the first unit focused on child sexual assault cases in the office's history."