5 notable moments at March for Life 2020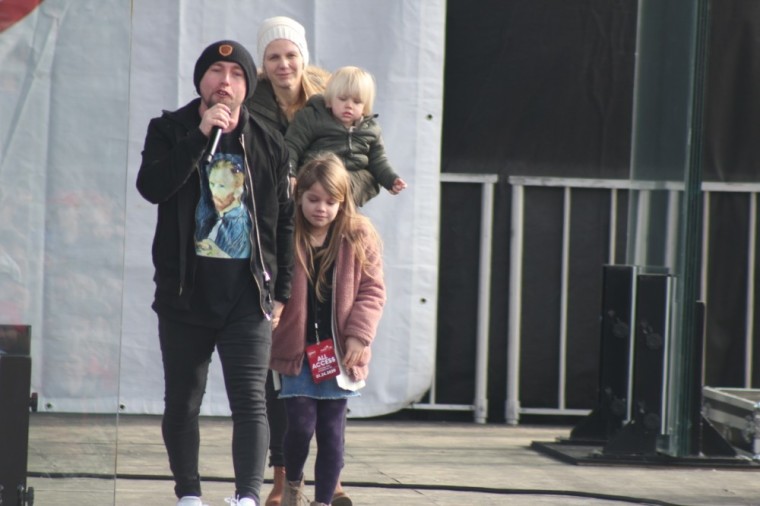 'We Are Messengers' declared pro-life stance, not afraid to lose popularity 
The popular Irish Christian worship band We Are Messengers performed the hour-long pre-rally concert. 
In between songs, frontman Darren Mulligan declared that the band is unapologetically pro-life, even if it does cost them some fans. 
He explained that the band took a risk by attending the event because there are many who oppose the band's decision to perform at the march.
"When I get home tonight, I am going to get thousands of emails slamming me for taking this stance," Mulligan said. "And, I don't give one iota because I am a free man and nobody can tell me who I can love and who I cannot."
Mulligan, who now lives in Tennessee, was critical of where he sees America's priorities lying. 
"America, if you are going to be obsessed with plastic straws and what bathroom people can use, then you are missing the big picture," he warned.  
He recalled his family's own story. Mulligan said he was a "bad man" who found Christ thanks to his wife 11 years ago. But because she struggled with an eating disorder, they were told by doctors that they might never be able to have children because of the damage done to her body. 
However, he said that God "had different ideas."
"He is the author of life and He is the creator of life," he said in his thick Irish accent. "He is the one who gives and takes away. So He has given us four of the most incredible gifts."
"I look [at my kids] and they tell me it is just a fetus," he continued in disgust. "Go away with that nonsense. That is not just a fetus. That is baby boys and baby girls." 
Mulligan said that when people are "walking around dead," they "try to convince everybody else that is OK."
Mulligan went on to criticize the people of his home country, who in 2018 legalized abortion by a democratic vote.
"I am ashamed of that," Mulligan said. "We don't get to choose who lives and who dies. It is not our right to do that."
Mulligan also called on those who say they are pro-life to be active in the lives of mothers who give birth rather than abort and their children.
"We are pro-life, pro-baby. But we are also pro-woman," Mulligan said. "Don't go telling someone they can't have an abortion if you are not willing to take care of them and if you are not going to sew your time and your energy and your money and your passion."
"America, you do a lot of talking sometimes and not a lot of doing," he added. "It is time to put your money where your mouth is. If you are going to march here today, you better be sure tomorrow that in [your heart] you are marching as well and giving everything you got." 
Mulligan praised care clinics in inner cities that are on the "frontlines that are counseling young girls considering abortion because they don't believe they have a choice."
He apologized on behalf of men to the women in the audience who have had abortions because they felt they had no other choice.