5 People Battle for Custody of Children Whose Christian Parents Were Burned Alive by Muslim Mob in Pakistan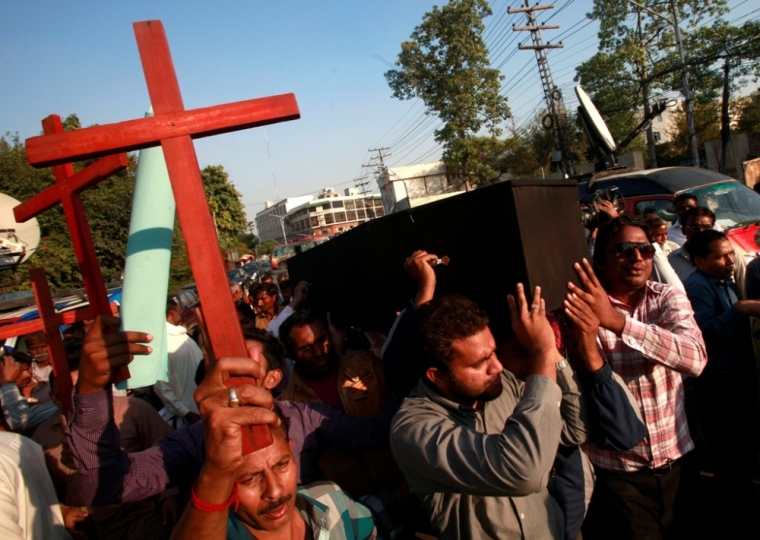 A legal battle is underway in Pakistan for the three young children of Shama and Shahzad Masih, the Christian couple who were burned alive by Muslim radicals in November.
Fides News Agency identified the children as 6–year-old Saman, 4-year-old Sania, and 18-month-old Poonam. While the children are living with their maternal grandfather, there are five different applications that have been lodged at the Court of Lahore demanding custody.
Those applying to take the children are Mukhtar Masih, the grandfather; maternal uncle Yasin Masih; paternal uncle Iqbal Masih; the Legal Evangelical Association Development organization led by Christian lawyer Sardar Mushtaq Gill; as well as the nonprofit Child Protection and Welfare Bureau.
The children's parents were attacked by a violent mob in November allegedly for burning a copy of the Islamic holy book and throwing it away. Accused of committing blasphemy, Shama and Shahzad Masih were murdered, and their bodies were cremated.
Although the Muslim Pakistan government punishes people for blasphemy offenses, it has spoken out against mob attacks, and condemned citizens taking justice into their own hands. At least 44 people were arrested in the aftermath of the murder, though the police chief from Kot Radha Koshan in Punjab province argued that no sectarian group or religious outfit in particular was responsible for the attack.
Several persecution watchdog groups spoke out against the attack, with International Christian Concern Regional Manager Todd Daniels stating at the time: "The brutal killing of Shahzad and Shama once again highlights the extreme danger of religious fanaticism that Christians in Pakistan face on a regular basis. The accusation of blasphemy can be used for any dispute and can often prove deadly as it did today, inciting a mob to brutally murder this young couple."
Christians experienced several attacks over blasphemy charges in Pakistan in 2014. Another famous case concerns Christian mother-of-five Asia Bibi, whose death sentence for blasphemy was upheld by the senior court in October.
The Prime Minister of Punjab, Shahbaz Sharif, has promised to take care of the orphaned children, providing them with free healthcare and education. The family has also received compensation of 10 acres of land and 5 million rupees, or close to $50,000.
Gill has argued that the children need to be raised in a Christian home.
"If the three were assigned to LEAD the children would be brought up in a Christian environment, as is their right," the lawyer said.
The hearing in the custody case is scheduled for Feb. 6.