5 pro-lifers could face years in prison after guilty verdict — What's next?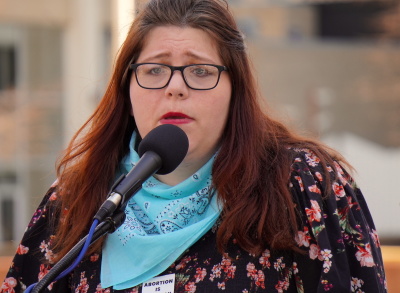 Reactions from both sides of the abortion divide have come rolling in after the recent convictions of five pro-life activists found guilty of violating the Freedom of Access to Clinic Entrances Act (FACE Act).
Christian Post reporter Samantha Kamman joins "The Inside Story" podcast this week to discuss the case centered on the activists' 2020 blockade of a Washington, D.C., abortion clinic. The case has ignited newfound discussions over abortion, clinic access and protest techniques. 
"As the evidence at trial showed, the defendants, engaged in a conspiracy to create a blockade at the reproductive health care clinic to prevent the clinic from providing, and patients from receiving, reproductive health services," a statement from the U.S. Department of Justice reads.
Kamman joins the show to explain what unfolded, why it matters and how the defendants are behind bars while they await sentencing.
"The Inside Story" takes you behind the week's biggest faith, culture and political headlines. In 15 minutes or less, Christian Post staff reporters and editors will help you navigate and understand what's driving each story, the issues at play — and why it all matters.
Listen to more Christian podcasts today on the Edifi app — and be sure to subscribe to "The Inside Story" on your favorite platforms:
Edifi
Anchor
Breaker
Google Podcasts
Apple Podcasts
Pocket Casts
RadioPublic
Spotify